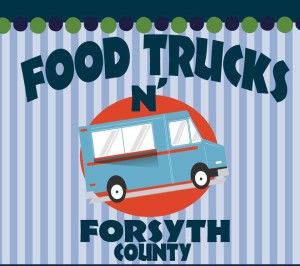 Food Trucks in Forsyth County
We just found out that the food trucks in Forsyth County are back and even better! And who doesn't love some good food from food trucks? This event has always been a popular one. And we are so grateful to The Cumming-Forsyth County Chamber of Commerce for putting on The Food Trucks in Forsyth County. At this event, you will experience many great food trucks, kid activities and live music.
Picnic tables are provided but feel free to bring your own chairs or blankets. Follow the facebook page to see who's coming for dinner. Event runs from 5:30pm-8:30pm. Cash & credit cards accepted. Dogs on a leash welcome!
Some deets for you:
Dates: Third Monday of the month – May 14th, June 18th, July 16th, September 10th
Time: 5:30pm-8:30pm
Location: Forsyth Conference Center – 3410 Ronald Reagan Blvd.
Some Participating Food Trucks: Happy Belly Truck, ANGELFIRE7 BBQ, Cousins Maine Lobster, Island Chef Cafe, The Deep South Biscuit Co. Food Truck, The Bento Bus, Patty Wagon ATL, Dominic's NY Pizza, King of Pops, A Haute Cookie LLC, and Dominic's On The Bayou Handcrafted Snoballs!

Click here for more information
Food Trucks in Forsyth County is sponsored by Lanier Technical College/Forsyth Conference Center and The Cumming-Forsyth County Chamber of Commerce
TIP: Bring a chair, bring a blanket and a friend for live music and some amazing cuisine!

Hope to see you there!