Article written by Sarah C. Photography
This is one of the most common questions we photographers get asked when working with families… what should we wear? I always tell my families not to stress too much about outfits and to focus more on good moods all around on the day of the session. That being said, here a few quick tips and examples for how to style your family for a photo session.
Say yes to coordination and NO to matching. Instead of having everyone in a white shirt and khaki bottoms, for example, pick a color palette (maybe 3 to 4 colors that look nice together) and center the outfits around these colors. Everyone may be wearing something a little different but they will coordinate well together.
When choosing your colors, consider the location/background and your home décor. You'll want to complement the location or background of your session but be careful not to accidentally camouflage yourself! It's also important to think about the colors in your home where you'll be displaying your beautiful new artwork. For this reason, I usually recommend that families stay away from holiday-specific color palettes as well. Unless you love to change the artwork in your frames seasonally – in that case, you do you, boo!
Avoid bright white and neons as these can cause lighting and skin tone issues and reflect those fun colors back up onto faces.
Keep it classy. Try to stay away from trends and choose outfits that won't date your new artwork.
Avoid overly formal clothes. Your outfit style should make sense in your surroundings. For example, a tux or ball gown will look out of place in the forest.
Most importantly keep in mind that happy kids make happy pictures! Let the kiddos have a little input and avoid putting them in something uncomfortable or that they do not like to wear. They'll be happier, you'll be less stressed, and that will show through in your portraits.

Quick Pro Tip: On the topic of good moods, make sure no one is hungry or overly tired before your session! When you schedule the session, remember to consider normal naptimes and bedtimes. Before you show up for your appointment make sure everyone has at least had a snack (including you!).
If you need more styling inspiration check out my PINTEREST board or browse my WEBSITE to see more Sarah C. Photography families who nailed their outfits!
Fall Mini Sessions: October 20th and November 16th
Follow THIS LINK for more details 
---
SARAH COTHRAN, SARAH C. PHOTOGRAPHY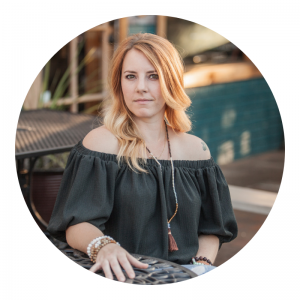 Sarah is a local family and senior photographer, yogi, & creative. While photography is her passion, she also loves to paint, run, read, eat & sip coffee in the morning sunshine. When she started her business, she focused mainly on weddings only to realize that families are where her heart is. She's always loved children, holds a degree in social work and child advocacy and volunteers with children in foster care alongside her photography business. In addition, to photography, Sarah recently opened Village Yoga in Vickery Village!
Connect with Sarah: Website | Facebook | Instagram | Office Phone: 678 856 6313
Sarah is one of our contributing writers, read more HERE.