During this pandemic, I have been looking for ways to have fun at home that I can share with you guys. I know first hand, as a parent, how difficult it's been to keep our kids active. Recently, Explore Georgia released a bunch of resources that I am thrilled to share with you. I hope you have fun with these as I have with my family.
Explore Georgia has been hard at work crafting unique family-friendly activities to help parents explore, engage, educate, and stimulate their kids without leaving the house (especially with our kids not at school).
Highlights:
•  A collection of digital puzzles featuring some of Georgia's most beautiful destinations and experiences have been widely successful and received more than 100,000 impressions in the first five days.
•  A list of streaming movies and TV shows filmed in Georgia that you can watch at home.
•  Themed Spotify playlists featuring Georgia musicians to help you relax, focus, or dance.
•  A list of food and beverage lessons and demos from Georgia chefs and mixologists.
•  A collection of virtual experiences, from digital chats with zookeepers to free concerts with Georgia artists.
•  Virtual Backgrounds for Zoom that let you take your next video conference from the Georgia coast, a waterfall in north Georgia, and other scenic spots in the state. The backgrounds have already received more than 8,000 page views since they were published.
You will want to explore more by going to their website: https://www.exploregeorgia.org/explore-georgia-from-home
Happy exploring, friends!
---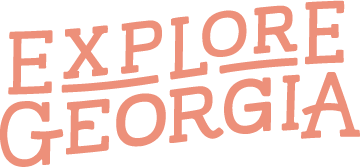 We're all in this together, and Georgia will be ready and waiting for you when it's time to travel again. Until then, enjoy these activities, games, and entertaining ways to explore the state. From digital puzzles and coloring pages to music playlists and movies, Georgia's virtual experiences are growing daily! Check back often to see what's new.
For now, stay safe, stay home, and follow along as we #ExploreGeorgiaFromHome.
Connect with Explore Georgia Online: Website | Facebook | Instagram