Sound Healing and Mindfulness Circle
March 20, 2019 @ 7:30 pm

-

8:30 pm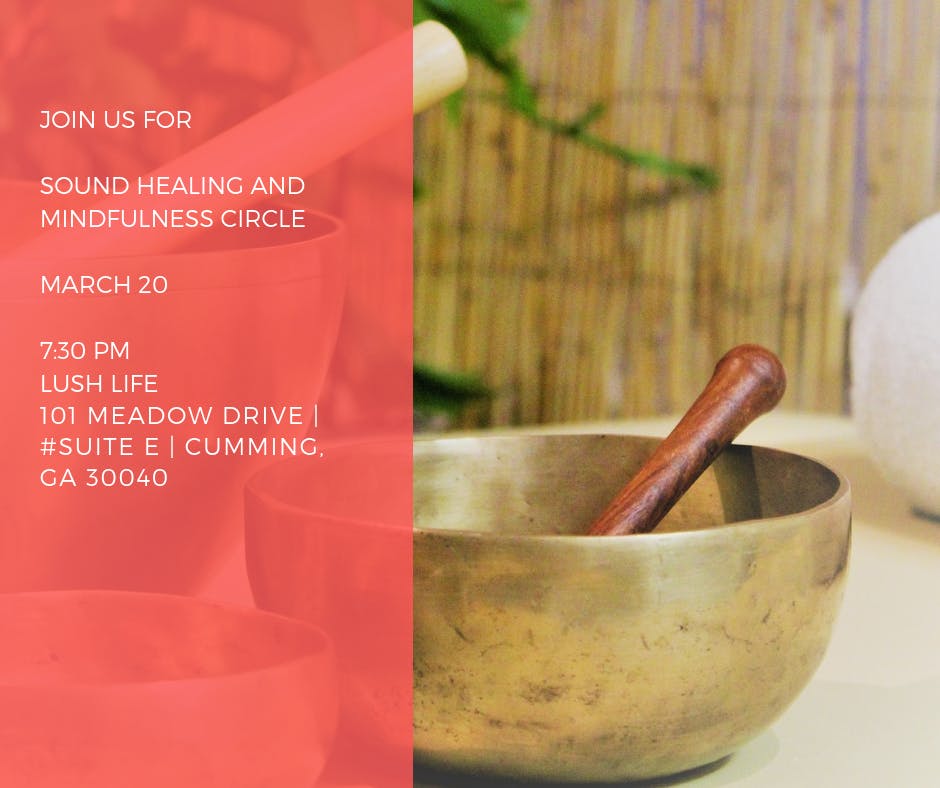 Join us at Lush Life in Cumming, GA for a relaxing time.
A sound immersion helps you relieve stress, reduce pain and deepen your meditation practice.

All you do is show up for yourself and relax as the beautiful sound bowls lead you into meditative states.

The bath starts at 10:40 am. There will be no entrance allowed after 10:40 am.

Bring a Yoga Mat, A blanket, A pillow, and water. Please dress comfortably as you will be laying down on your yoga mat. You will be asked to take your shoes off.

****This is not suitable for anyone who has a history of seizures, thrombosis or first trimester of pregnancy or any complications during pregnancy.