Rightfully Hers: 100th Anniversary of the 19th Amendment
November 3, 2020

-

November 30, 2020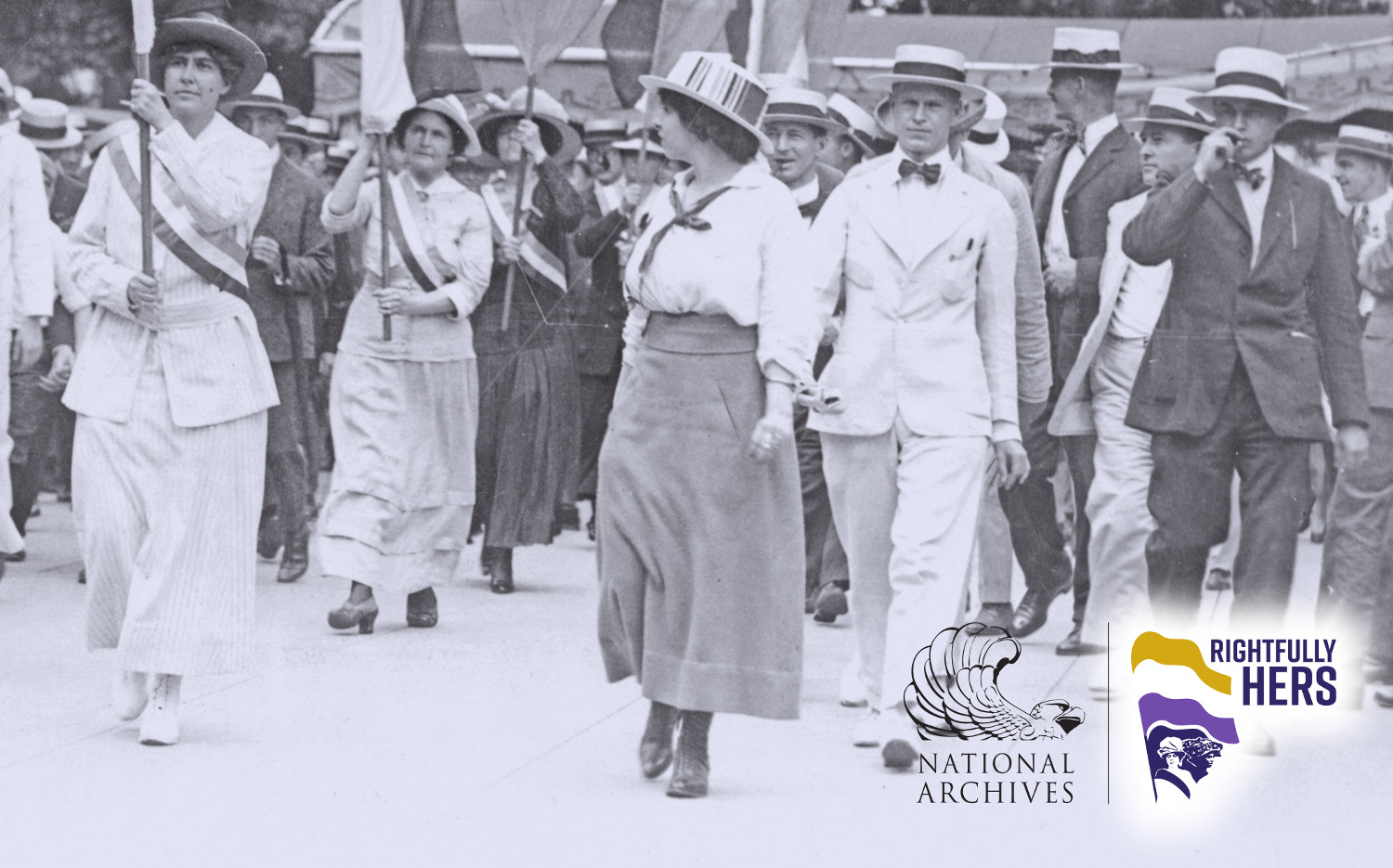 Visit the library to explore Rightfully Hers, a new popup exhibition from the National Archives commemorating the 100th anniversary of the ratification of the 19th Amendment.
Rightfully Hers contains simple messages exploring the history of the ratification of the 19th amendment, women's voting rights before and after the 19th, and its impact today. Despite decades of marches, petitions, and public debate to enshrine a woman's right to vote in the constitution, the 19th Amendment – while an enormous milestone – did not grant voting rights for all. The challenges of its passage reverberate to the ongoing fight for gender equity today.
This traveling exhibit will be on display at all Forsyth County Public Library branches:
August 2 – September 1, 2020: Post Road Library
September 5 – October 1, 2020: Sharon Forks Library
October 5 – October 31, 2020: Hampton Park Library
November 3 – November 30, 2020: Cumming Library
Rightfully Hers is presented in part by the Women's Suffrage Centennial Commission and the National Archives Foundation through the generous support of Unilever, Pivotal Ventures, Carl M. Freeman Foundation in honor of Virginia Allen Freeman, AARP, and Denise Gwyn Ferguson.
Related Events