Online Coding For Kids At Home Due To COVID19
March 24, 2020 @ 4:00 pm

-

May 8, 2020 @ 8:00 pm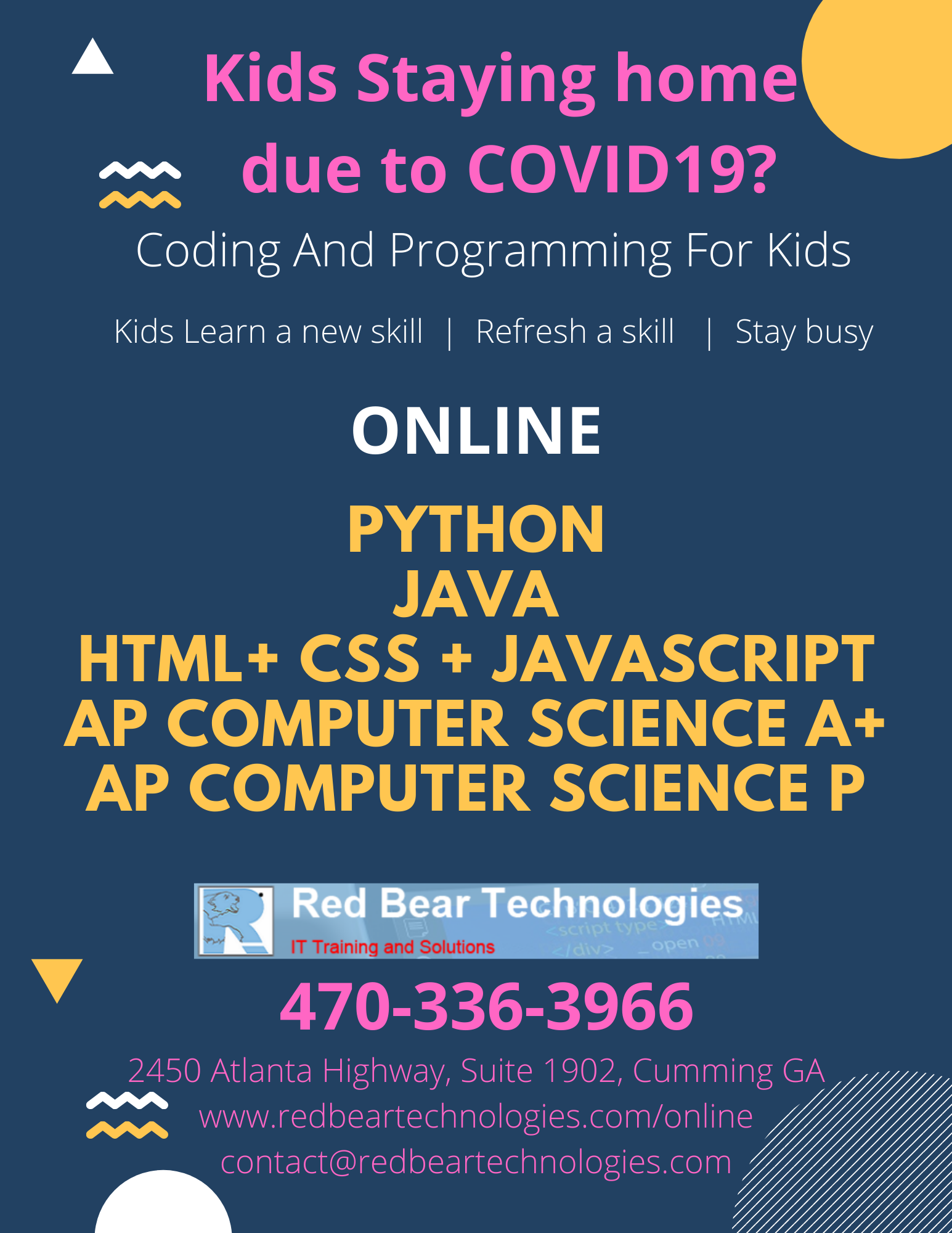 As kids stay home across the nation because of the Coronavirus pandemic, they can gain valuable life skills such as coding and programming through online training by Red Bear Technologies. We are offering online coding classes in Python, Java, Web Development, and AP Computer Science for students from ages 8 – 18.
Our priority is to support teachers, students, and families around the world in the best way we know how — by providing them with rich tech education and meaningful projects that will keep kids engaged and active because we understand that In today's world and the future, digital literacy is the need of the hour and fast becoming a necessity than a distant goal worldwide.
We are offering the following courses:
Python
Java
HTML, CSS, JavaScript
AP Computer Science A+
AP Computer Science Principles
Each course will include homework and projects followed by a capstone project. There will be frequent quizzes and engaging course material.
To learn more and enroll, visit https://redbeartechnologies.com/online
Send an email to contact@redbeartechnologies.com or call 470-336-3966