Mark Warren Presents "What Made Wyatt Earp Tick?"
August 14, 2019 @ 7:00 pm

-

8:00 pm

Free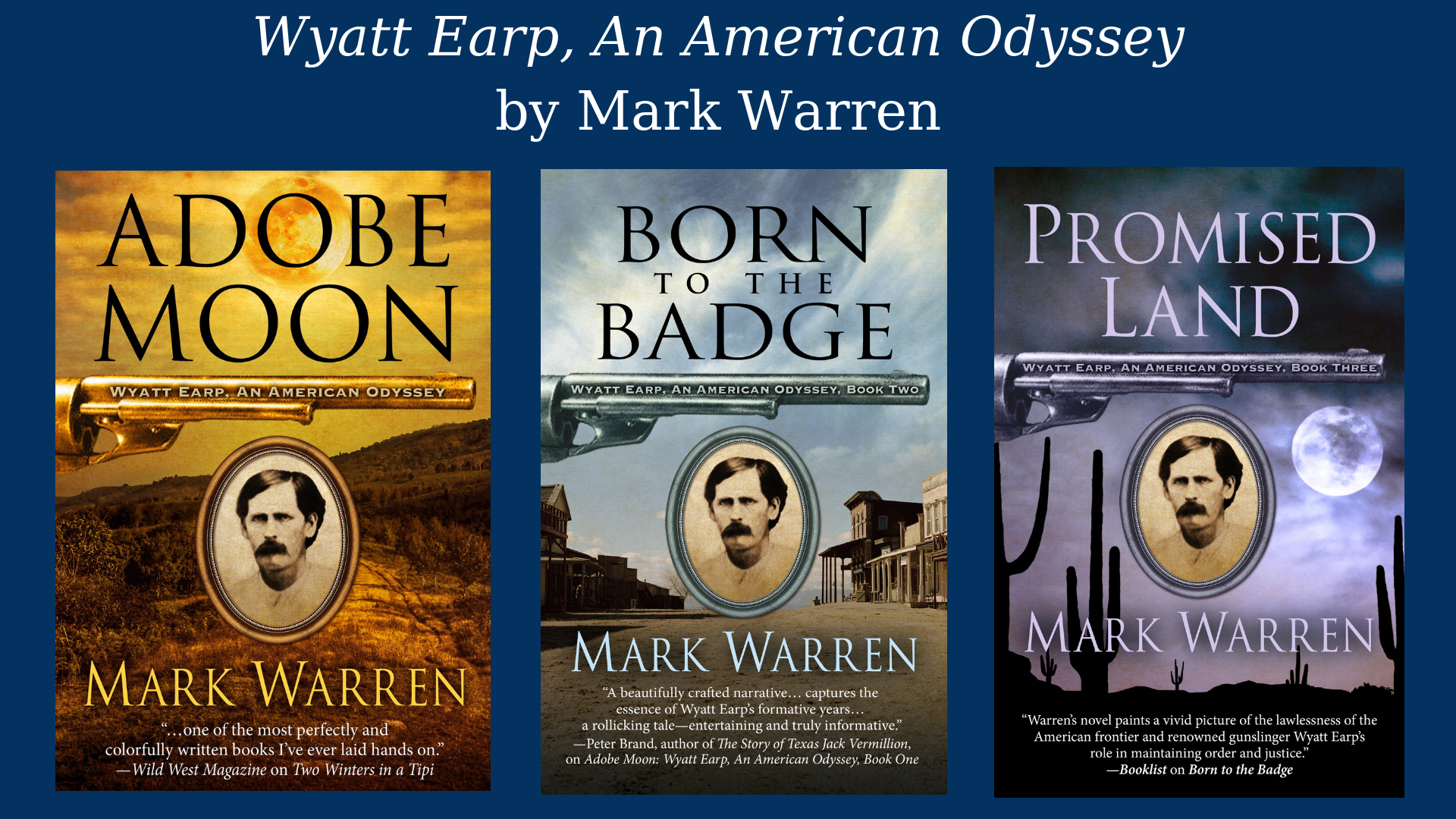 What Made Wyatt Earp Tick? Many historians have attempted to dissect the personality of Wyatt Earp, calling him a complex man with contradictory callings. He was, in fact, a very simple man with a straight-forward demeanor. His physical prowess put him in a commanding position among other men, but his confidence and deliberation were the palpable forces that made others fear or admire him.
After 63 years of research, author and Western historian Mark Warren reveals the true nature of Wyatt Earp and explains why he has deservedly entered the pantheon of American heroes. Come join us for a slide presentation of all things Earp.
Western historian Mark Warren has been researching the Frontier West for most of his life. His trilogy, Wyatt Earp, An American Odyssey," has met with the approval of a discerning group of Western historians as well as lovers of the historical fiction genre.
Unlike most books on Wyatt Earp, Warren includes the women in Wyatt's life rounding out the amazing, yet tragic story of this iconic Western marshal. These books appeal to both men and women alike, and they make a great selection for book clubs who enjoy discussing the history of our nation, and those who pioneered the American West.
Read chapter one of Adobe Moon and find out more about all of Mark's books at www.wyattearpanamericanodyssey.com
Related Events