Forsyth Reads Together: Sherman's Atlanta Campaign
April 30, 2020 @ 7:00 pm

-

8:00 pm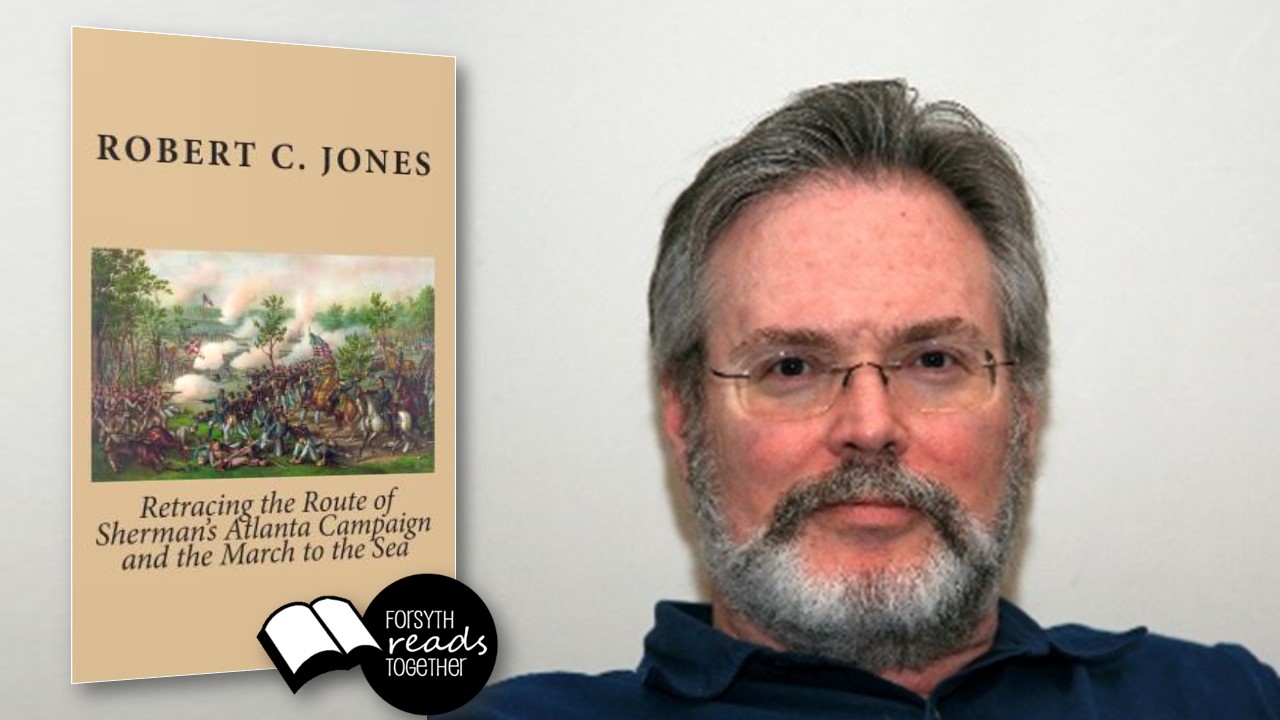 On May 6, 1864, William Tecumseh's Army pulled out of Ringgold, Georgia, and headed for its major objective – Atlanta, Georgia. Sherman's army numbered over 100,000, while Confederate General Joseph Johnston never had more than 74,000.
After a series of significant battles in north Georgia, Sherman's troops began crossing the Chattahoochee River just north of Atlanta on July 8, 1864. Seeing that there was little chance that he could break through the defenses of Atlanta, Sherman chose instead to destroy the four railroads which supplied the city. By September 2, 1864, Sherman was in control of Atlanta, and the Confederate forces had retreated to the north and west.
Robert C. Jones will discuss the overall Atlanta Campaign and talk about sites along the way that proved to be of importance.
Robert C. Jones served as President of the Kennesaw Historical Society for 21 years (1994-2015), and also served as a member of the executive board of the Kennesaw Museum Foundation for 17 years (1998-2015). The Museum Foundation helped fund the 45,000 square foot Southern Museum of Civil War and Locomotive History in Kennesaw, GA.
Robert has written more than 50 books on historical topics, including "Retracing the Route of Sherman's Atlanta Campaign", "A Guide to the Civil War in Georgia", and "Heroes and Heroines of the American Revolution". In 2018, Robert was awarded the Women in American History medal from the National Society of the Daughters of the American Revolution.
Related Events