Cherry Street Spring Beer & Family Festival
April 13, 2019 @ 1:00 pm

-

8:00 pm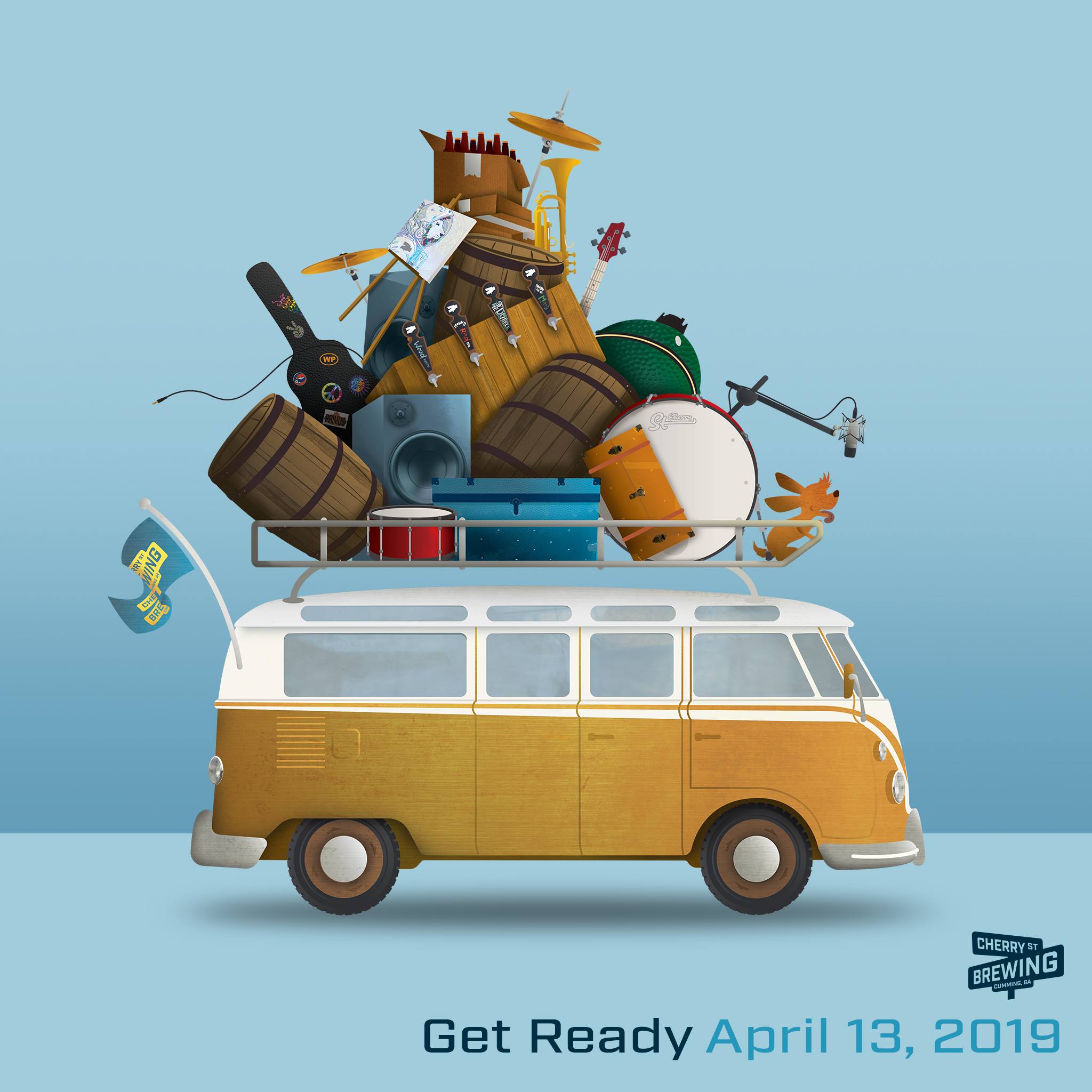 We are pleased to announce our Fourth Annual Spring Beer & Family Fest on April 13th from 1-8pm at Vickery Village in Forsyth County, GA. This Festival is a Fundraiser for the Humane Society of Forsyth!
We are excited to team up with the Humane Society of Forsyth County again this year. The Local Humane Society is a No-Kill Shelter and truly does some amazing things in the community. Their volunteer team and the network is even more incredible. Make sure to try the 2 Fundraiser Beers: Pibble Juice Hoppy Blonde and Bully Beer Amber Ale. Proceeds of the sales of both these beers will be donated. These were brewed to raise awareness for the horrible reputation Pit Bulls have when they can be some of the sweetest dogs.
Here are some things you can look forward to:
• Live music all day by Frankly Scarlet PHAMILY and Honeywood Music
• Rare & special Cherry Street beers & local Georgia beers !!!
• VIP area – Great special perks
• Local Arts & Craft Vendors
• Large Family Kid Zone
• Puppies for adoption!
• Food in the participating Vickery Restaurants *Special festival menus
• Meet the other Vickery Shops, Services, & Tenants!
Details:
Kid's under 21 (with an adult) and Designated Drivers get in free.All drinks must be redeemed with a token or ticket. 1 token = $2 = 6oz (1/2) Pour, for most selections. Some beers may require more tokens due to variety and alcohol strength. Full pours may be redeemed with 2 tokens (or more depending on the beer). If you purchase the 16oz Stainless Pint Cup, then you will receive a bigger half and full pour.
Ticket Types:
1. VIP (limited) $125 – 100: VIP Area will include
a tent outside for music enjoyment (just like previous years), however, VIP will also get a private area INSIDE in the Barrel Room, where there will be food, private bathroom, shade, and special, rare beers just for VIP. VIP will receive 20 tokens for beers to redeem. They will each receive a Commemorative T-shirt and Stainless Pint Glass. ALSO, each VIP will receive 1 bottle of a specialty beer.
2. The Early Bird Pint Package (limited) $35 – 150:
Commemorative Stainless Pint Glass with 10 Tokens, general admission, and a $5 off coupon for T-shirt purchase You will receive a larger pour size with this glass. (This is a reduced price, not early admission into the festival grounds.).
3. Pre-event General Admission: This gets you in
the gate. Purchase online now for a reduced ticket price. Price will increase at the door. You will need to purchase tokens for beers. You will also receive a $5 off coupon for T-shirt purchase.
DISCLAIMER: Forsyth County does not allow unlimited drinking. General Admission Fee is to get in, and drink tokens for samples and full pours are extremely well priced. * A few changes this year to our beer redemption system. We will be doing some token sales but mostly wristbands with pull tabs. These wristbands have pull tabs on them that will replace the wooden tokens we have used in years past. One tab=1 token. Wristbands will be sold with 5 pull tabs for $10 and 10 pull tabs for $20.