Beaver Toyota's First Responders Event | September 11 | 8am – 7pm
September 11, 2019
Free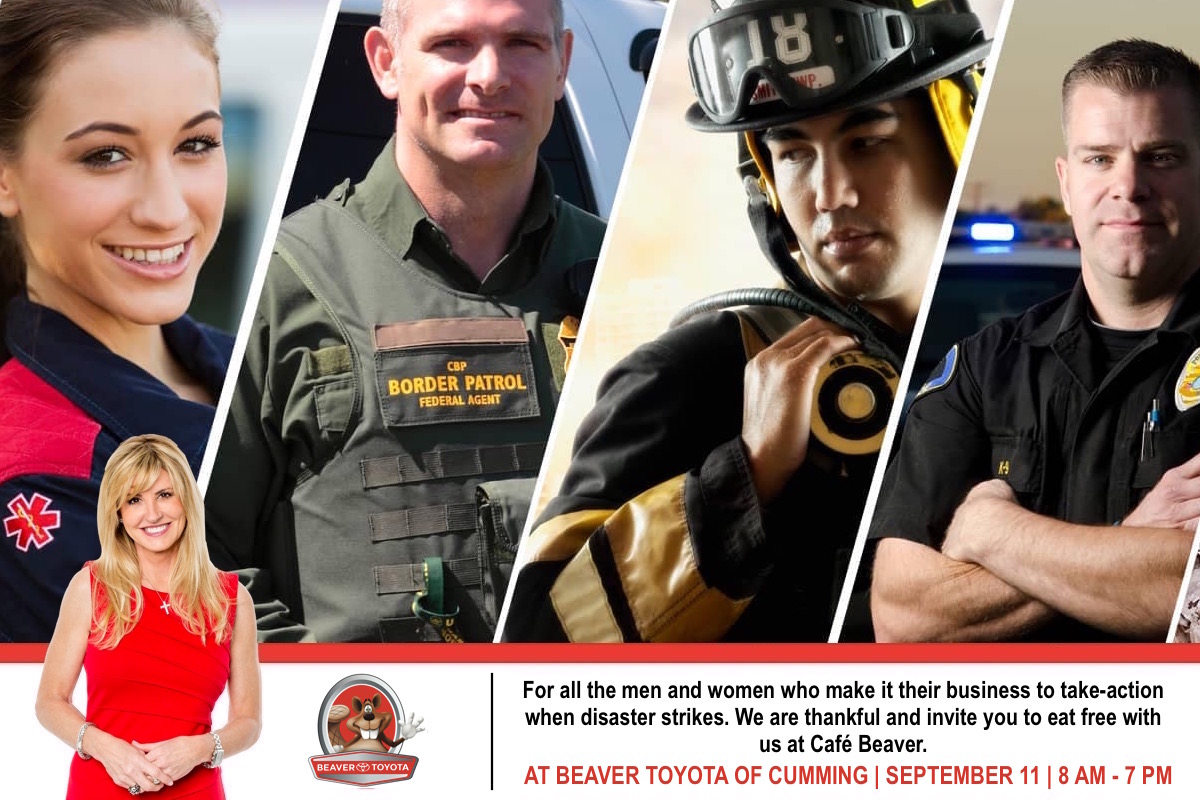 Calling All First Responders!
For all the men and women who make it their business to take-action when disaster strikes.
Join us for Beaver Toyota's First Responders Event | September 11 | 8am – 7pm
We are thankful and invite you in today to eat free with us at Café Beaver.
Not sure what a first responder does? Just think about 9/11 for a moment. That's really all you need to know.