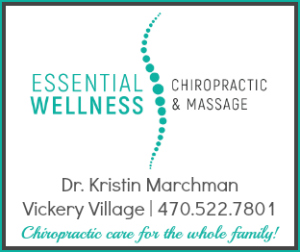 Introducing Essential Wellness Chiropractic at Vickery Village
My family and I have been seeing Dr. Marchman for over a year now for chiropractic care. Chiropractic care has made a HUGE difference in my overall health as well as my family's health. I'm truly one of Dr. Marchman's biggest fans. She is an excellent chiropractor and a dear friend! And as a bonus, my kids absolutely adore her. That's why I'm so thrilled to share with you a special message from Dr. Marchman today.
The following is an announcement from Dr. Marchman of (formerly) Vickery Chiropractic:  
"I am so excited to share the new branding of my chiropractic office.  Allow me to introduce you to Essential Wellness Chiropractic!  I have NOT moved locations, we are still in the same building in Vickery Village.  But we have a new name, new number, new website, even new staff and new software!  The name comes from two words –  essential means "absolutely necessary" and wellness is defined as "an approach to healthcare that emphasizes preventing illness and prolonging life, as opposed to emphasizing treating diseases."  If you know me, you know this defines my goal to a tee!  I truly believe God put me on this earth to serve as a chiropractor in hopes of not only decreasing pain for individuals, but also increasing wellness of families in my community.  Everyone deserves to live life to the fullest and it is my honor and privilege to help people do just that.  As always, thank you for your support!"
Whether you've never been to a chiropractor or you're looking for a new-to-you doctor, if you give Essential Wellness Chiropractic care with Dr. Marchman a chance, I have a feeling you'll find her to be very warm, knowledgeable & professional.  She is always incredibly timely with her appointments – which is very important when you're talking about sitting in a waiting room with children! Below you will find the ways to contact Essential Wellness Chiropractic & Massage at Vickery Village.
Essential Wellness Chiropractic & Massage: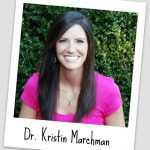 New contact information –
New number: 470-522-7801
New website: www.drmarchman.com
Facebook page: facebook.com/essentialwellnesschiropractic
Located at 5830 Clarion Street (Vickery Village) Cumming, GA 30040