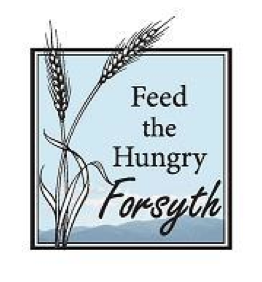 Easter Canned Good Drive
When school dismisses for the summer, over 10,000 children in Forsyth County have no guarantee for their lunch, so several community pantries provide "Summer Sacks of Love" for these children during the summer months. Feed Forsyth is holding an Easter Canned Good Drive from March 31st through April 21st to provide the food for the Sacks of Love.
Items needed include:
Box of Cereal or Grits
Quart of Shelf-Stable Milk
Snack Bars
Trail Mix Packets
Peanut Butter Crackers
Fruit Cups or 15oz. Cans
Canned Tuna 5 oz. Cans
Canned Chicken 5 oz. Cans
Canned Ravioli
Peanut Butter (No glass jars please!)
Jelly or Jam (No glass jars please!)
Canned Soup
Ramen Noodles
Items can be dropped off at participating community businesses including:
SR Homes, 1424 N Brown RD, STE 100, Lawrenceville, GA
Van Baird State Farm Agency, 7758 McGinnis Ferry RD, Suwanee, GA
Please check www.FeedForsyth.org or the FeedForsyth Facebook page for a complete listing of participating locations. For more information, contact info@feedforsyth.org or 678-807-9120
Feed the Hungry Forsyth, Inc. is a 501(c)3 nonprofit food rescue organization collecting bread, meats, and other foods that restaurants and other businesses would normally throw away and delivering to food pantries that provide food to the hungry in our community.