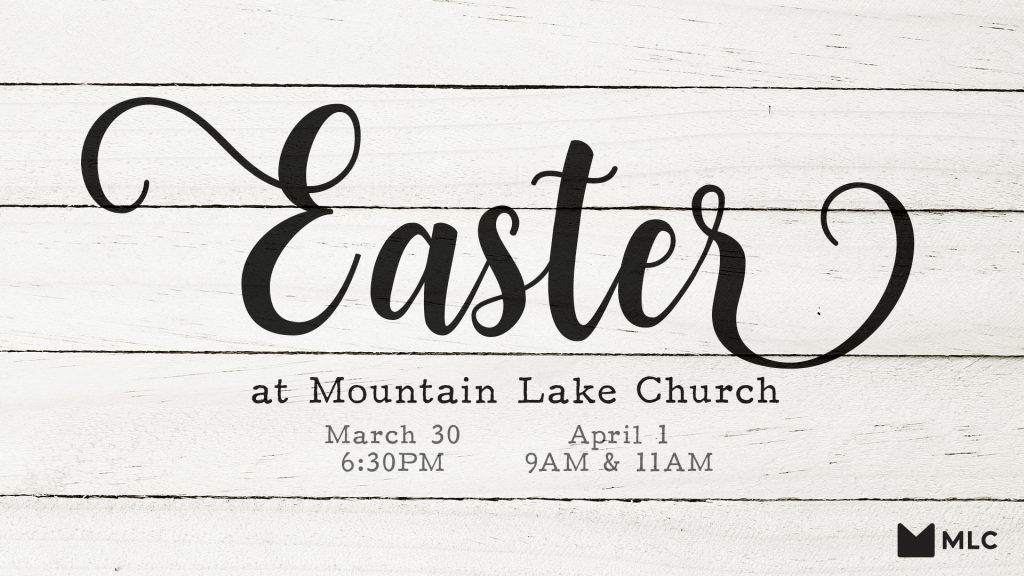 Celebrate Easter At Mountain Lake Church
Mountain Lake Church would like to invite you to spend Easter with them. They have a weekend planned just for you and your family. Mountain Lake's vision is to create a church where life change stories are written every week. And that is their hope for Easter! Below are the details for all the services they have planned for Easter. Hope to see you there!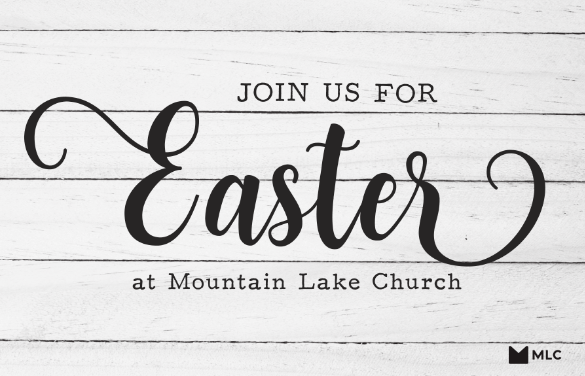 Easter Services: Friday, March 30 and Sunday, April 1st
Friday Services – 6:30pm
Sunday Services – 9am and 11am
Location: These service times are for both our Forsyth (3105 Dahlonega Hwy, Cumming) & Dawson Campus (31 Successful Way, Dawsonville). You are also able to watch online at www.mountainlake.church.
Kids Worship: At all services, MLC will be offering kids worship (birth-5th grade) in addition to adult services.
Out of town for Easter? Since so many families in Forsyth and Dawson Counties go out of town for Spring Break, MLC is providing a way for families to still experience an Easter service together. Services will be available online at www.mountainlake.church.
When you attend a service at Mountain Lake Church, you can expect to be greeted with a smile or a friendly wave. We'll also open the door for you and offer you a warm cup of coffee or tea or maybe even hot chocolate. Bringing children with you? Well, we will welcome them just the same. (Except for the coffee. Kids tend to have enough energy as it is.)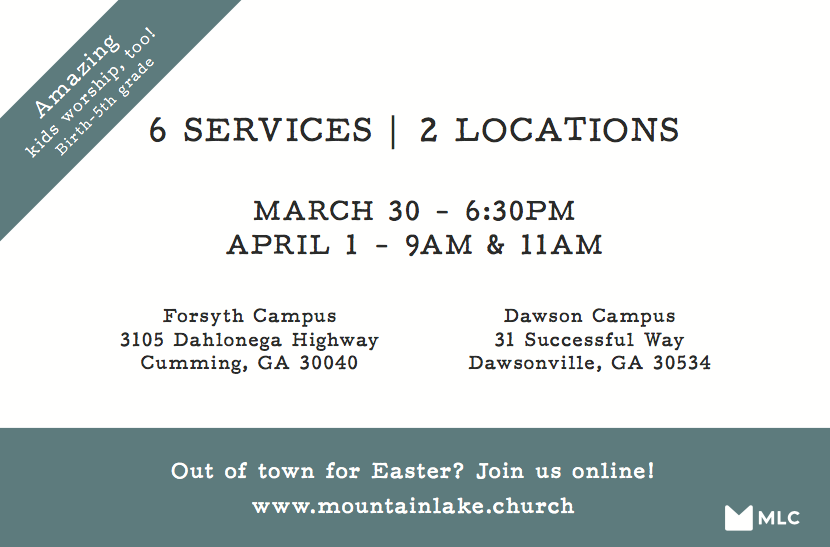 Journey To The Cross
In addition, in the courtyard of our Forsyth Campus, we will have the Journey to the Cross March 25-April 1 during daylight hours. Through scripture, prayer, and interactive response moments, this "Journey" provides a reflective space for people to better understand the consequences of our sins and God's perfect plan to save us–by sending His one and only Son, Jesus, to die on the cross in our place.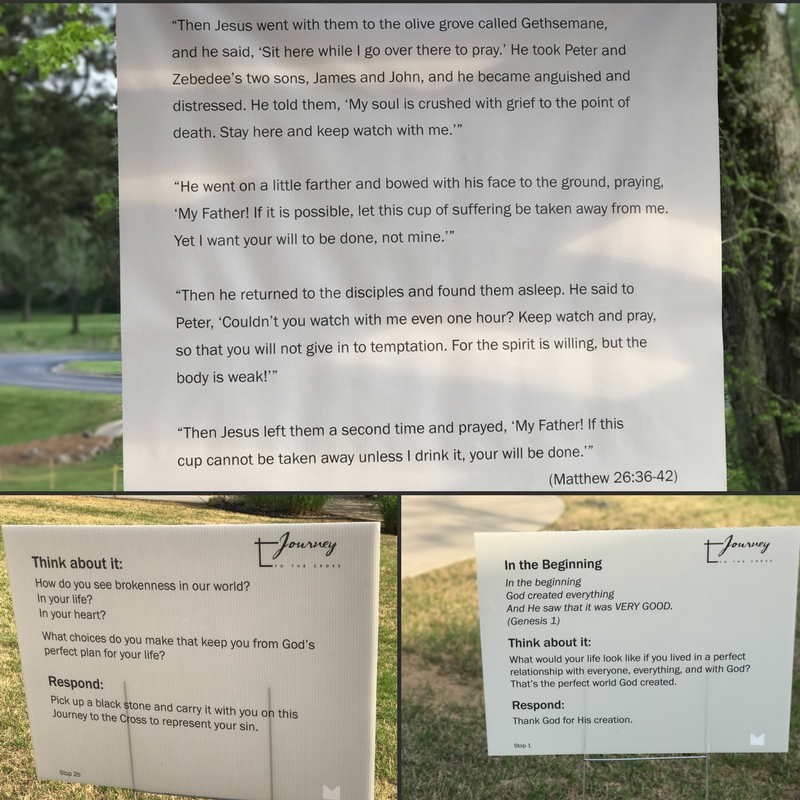 What to Wear and How Long Does Church Last?
We like to keep it real around here. Well, we don't dress up real fancy. Although at Easter, some folks do. We are a come-as-you-are kind of place. Jeans, shorts, flip-flops, T-shirts, fancy Easter dresses and seersucker suits. It doesn't matter. Really.
Our Easter service last about 60 minutes. We sing some worship songs, pray together, and listen to a message. Not always in that order but almost always 60 minutes.
More About Mountain Lake Church:
Mountain Lake Church is a church with a heart for our community. We exist to make our city and world a better place by showing God's love in all we do. Our goal is to make Mountain Lake Church a place where Life Change stories are written every day, week, month & year.
Connect with Mountain Lake Church Online: Website | Facebook
What Is MLC All About?
Our mission is to lead people to fully follow Jesus. And when that happens…more life change happens. Broken relationships become mended. Lonely people find community and acceptance. Marriages headed for divorce are restored. People burdened with addictions encounter freedom. Hurting people experience comfort.
All because of Jesus.
The MLC Family Values.
Every church "does church" a little bit differently. Here are the values that make MLC, well, MLC.
We are for our community.
As a family, we embrace people from all cultures.
We love authenticity.
We like to smile, but we prefer to laugh.
We serve, give, and share to see more life change.