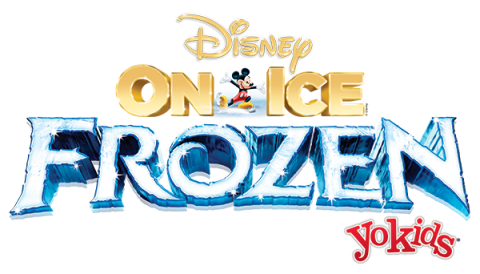 Disney on Ice Frozen in Duluth GA
Cumming Local was given the opportunity to review the current Disney on Ice presents Frozen through complimentary tickets from Feld Entertainment.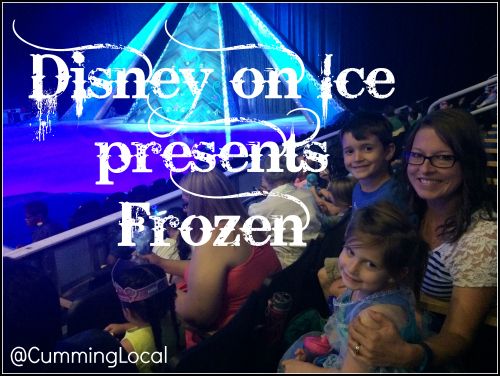 We love to surprise our kids. And this night was an opportunity to do just that. We threw them in the car after a quick dinner and headed to Duluth. Infinite Energy Arena is only about 40 minutes from our house. So it's not a bad drive at all.
When we pulled into the parking lot, my son began asking all kinds of questions. But we said "soon you will know!" After we got them out of the car and picked up our tickets, we told them that we were seeing Disney on Ice Frozen. And that means that it's on an actual ice skating rink. They were so excited! This is the look of total excitement…
Once we got to our seats, the fun really began! The start of the show included tons of well-known Disney characters coming out. Characters like Buzz, Woody, Cinderella, Snow White, Ariel, the princes, and much more! But the best part was when Mickey and Minnie came out to introduce Frozen. The called it One of the Greatest Love Stories Ever Told. Once Disney on Ice Frozen started, it was captivating. Even my husband and I found ourselves lost in the show. My children (ages 4 and 6) were in a trance the entire time. They couldn't take their eyes off the show!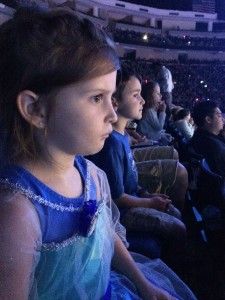 The Disney on Ice Frozen show was about 2 1/2 hours long (that includes a brief intermission). But it really did keep all of our attention the entire time. There is humor, excitement, sadness, and action. If you are on the fence about getting tickets to any of the Disney on Ice shows, we say go for it! Your kids will love the show and so will you!
Once we got in the car and got buckled up, Selah was asleep before we even got out of the parking lot. Now that's a sign of a great show!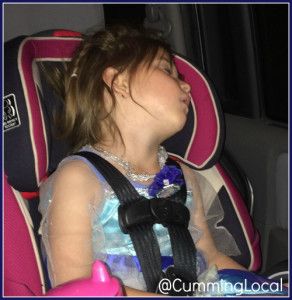 Disclosure:  Cumming Local was provided with complimentary tickets to attend a performance in order to facilitate a show review.  But as always, doesn't change our opinions.