Cumming Local's Snow Cream Recipe
I have so many childhood memories that are very vivid in my brain. One of them is making snow cream. Anytime it snowed, whether a little or a lot, we would go outside and grab a bowl full. Then come in and make our own batch. Now that I have my own kids, I find myself wanting to make snow cream every time it snows with them.
Today, I'm sharing with you the best recipe that I've put together. This one is a chocolate snow cream recipe. My kids love making this. And it's SUPER easy. So bundle up, brave the cold, and collect some delicious icy snow! Then whip up this snow cream recipe and sit by the fire. Try to eat it before it melts! ENJOY!
You'll need:
1 cup of milk
1/3 cup of sugar
1 tsp of vanilla extract
4-6 cups of snow
1 packet of hot chocolate mix (if you want to make it chocolate flavored snow cream)
What to do:
Mix the sugar, sugar, vanilla, and hot chocolate mix until it's all together. You want the sugar to dissolve.
Then mix in the snow one cup at a time until it's the consistency you like.
Once it's all together – serve right away!
Do you have a favorite snow cream recipe you could share?
---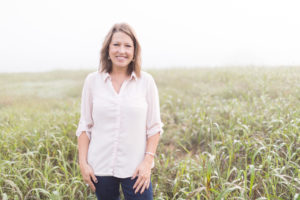 Rachael Walkup has lived in North Georgia all her life. Since 2006 – The Walkup family has made Forsyth County their home. Along with being a wife and mom, Rachael is an avid blogger, social media expert, and owner of CummingLocal.com. Her time is spent promoting local events and small businesses in North Georgia.  With a background in Marketing and Sales, coupled with her experience in Project Development and Search Engine Optimization (SEO), Rachael offers consultations and classes to help clients reach their fullest potential.