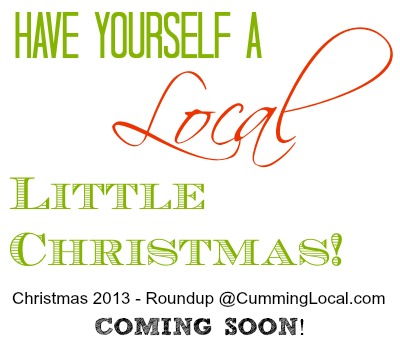 Christmas 2013 in Cumming GA Forsyth County
Christmas 2013 is officially less than two months away!  Our busy elves are getting the calendar ready with so many things to do, places to go & small businesses to support in Cumming GA and Forsyth County … it's going to be BIG!!
Holiday shopping is already kicking off the weekend of November 1st and 2nd (don't miss this round-up for shopping opportunities) and our "Shop Local. Give Local. Holiday Gift Guide" will be coming out next week too!
It's going to be an exciting time around here so make sure you're in the loop:
And don't forget to SUBMIT YOUR EVENTS!
If your business, church, neighborhood or organization has an event that is open to the community – we want to know about it!  Click here to submit your event and post it FREE on our Calendar.