Chicken Salad Chick To Expand Atlanta Footprint With New Cumming Location, Opening May 1
Fast-casual restaurant concept to serve up grand opening specials and giveaways
Chicken Salad Chick, the nation's only southern inspired, fast-casual chicken salad restaurant concept, is bringing its famed, fresh product to satisfy the cravings of Atlanta foodies with its latest location set to open in Cumming this spring. The grand opening for the new restaurant, located at The Collection at Forsyth at 410 Peachtree Parkway, Suite 4154 will take place on Tuesday, May 1 with a ribbon cutting at 9:30 a.m. and official door-opening at 10:30 a.m.The new Cumming location represents the sixth Atlanta location and tenth overall for developers Origin Development Group, and it is poised to bring over a dozen specialty chicken salad flavors, fresh salads, sides, soups and full-service catering to hungry Forsyth county fans.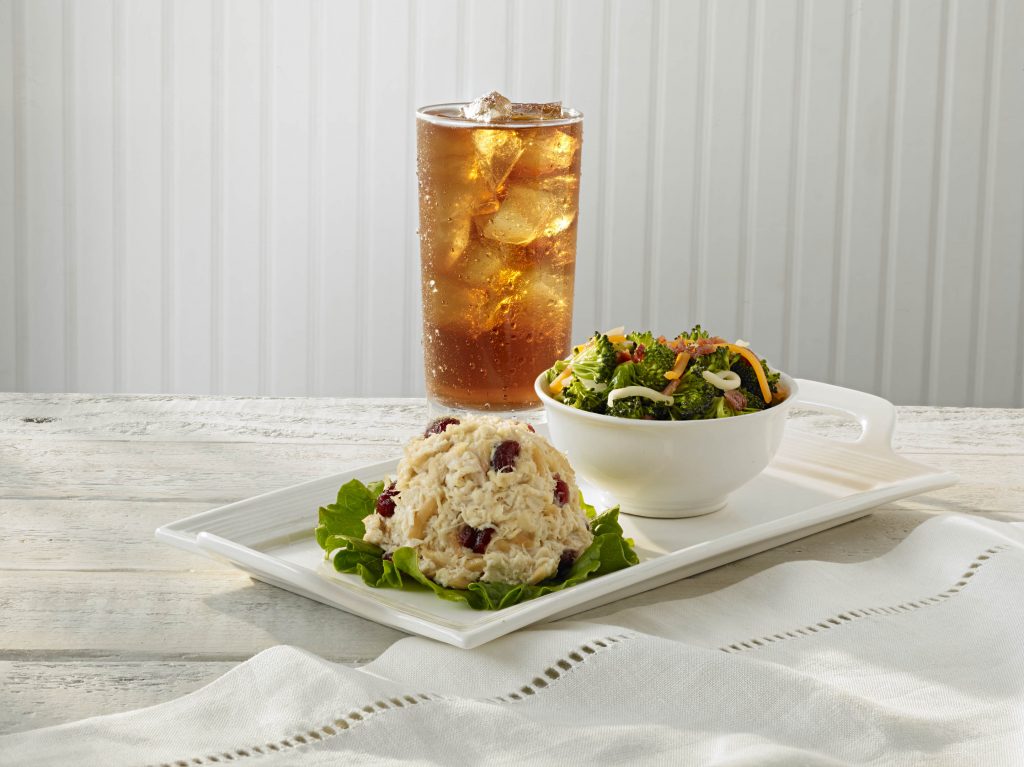 Every week until the grand opening, fans can enter to win a year of free chicken salad by liking the restaurant's Facebook page (facebook.com/chickensaladchickcumming). In celebration of the grand opening, the Chicken Salad Chick tradition of southern hospitality continues through daily giveaways and specials at the new Chicken Salad Chick restaurant:

Tuesday, May 1 – Free Chicken Salad for a Year – The first 100 guests to the new Cumming location will win one large Quick Chick of chicken salad every month for an entire year (must be age 16 or older and have downloaded the Craving Credits app; minimum $10 purchase required).
Wednesday, May 2 – Free Scoop Day – The first 100 guests to order a Chick Special receive a free scoop of their choice on their next visit!
Thursday, May 3 – Free Chick PopSocket – The first 100 guests to spend over $15 will receive a limited edition Chicken Salad Chick PopSocket for their phone!
Friday, May 4 – Free Stainless Steel Tumbler – The first 100 guests to spend over $25 will receive a complimentary, limited edition Chicken Salad Chick stainless tumbler.
Saturday, May 5– Free Chick Cooler – With the purchase of two Quick Chicks To-Go, the first 100 guests will receive a free Chick Cooler, ready to be stocked with ice for a delicious picnic.
The Chicken Salad Chick concept was established in 2008 in the kitchen of founder, Stacy Brown. When Stacy discovered that the local county health department would not allow her to continue making and selling her delicious recipes out of her home kitchen, she overcame that obstacle by launching her first restaurant with the business expertise of her future husband and fellow founder, Kevin Brown. Together, they opened a small takeout restaurant, which quickly grew. Under the baton of Scott Deviney, CEO of Chicken Salad Chick and with majority investment partner, Eagle Merchant Partners, the company now has 85 restaurants in nine states across the Southeast. This new location marks the 21st Chicken Salad Chick location in Georgia, and the tenth location for Origin Development Group, an Atlanta-based restaurant development fund founded by Darren DeVore and Lauren Fernandez.
For more information about menu offerings and to place advance online orders for pick up in store, please visit chickensaladchick.com. With the ease of online orders, guests can order in advance and skip the line! Guests who join the Craving Credits app may also receive loyalty points for every purchase at Chicken Salad Chick. For catering, large orders and location information, please visit theChickCaters.com or call 844-41-CHICK (844-412-4425). Follow Chicken Salad Chick on Facebook, Twitter and Instagram for the latest news and special contests.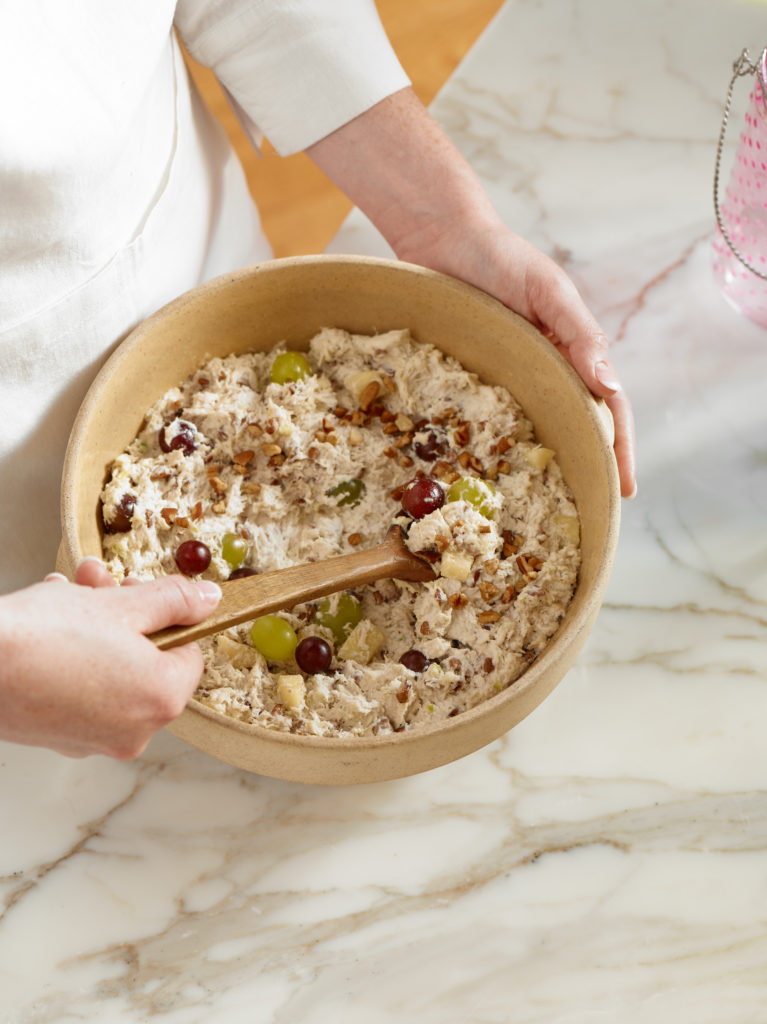 ---
About Origin Development Group
Origin Development Group is a privately held fund focused on brand growth in the restaurant industry. As a multi-unit developer, Origin serves as a strategic growth partner for new and established fast-casual restaurant brands. Origin also grows emerging restaurants brands through capital investment, creating licensing and franchise programs, managing operations or retaining rights as a franchisee or master franchisee. See www.origindevelopmentgroup.com for additional information.
About Chicken Salad Chick
Chicken Salad Chick puts an edgy twist on a Southern classic, offering guests a "custom fit" chicken salad experience, with over a dozen original flavors to choose from, as well as gourmet soups, flavorful side salads and freshly-baked desserts. Chicken Salad Chick serves southern style chicken salad with heart and strives to spread joy, enrich lives and serve others every day. Today, the brand has more than 80 locations across the Southeast, and has currently sold more than 146 franchises to be developed across the states of Alabama, Florida, Georgia, North and South Carolina, Tennessee, Louisiana and Texas. The brand was recently named as the top chicken salad in the country to try in the 2015 March/April issue of Cooking with Paula Deen, as well as one of FastCasual.com's top 2017 Movers and Shakers and one of NRN's 2015 Breakout Brands. Chicken Salad Chick also ranked #37 on Inc.'s annual list of the 500 fastest-growing companies in the U.S. Corporate offices are located at 724 North Dean Road in Auburn, Alabama. See www.chickensaladchick.com for additional information.