Natural Ways to Boost Your Immune System
 Along with the chill of winter comes the season of sore throats, fevers, and sniffles. As a chiropractor and mom to two little boys and a baby girl, natural health is my passion and I am constantly researching the best ways to keep my family well, especially this time of year.  The key to health is creating a foundation that allows the body to express pure wellness, which in turns helps increase immunity to fight disease. Staying active, eating well, drinking plenty of water, and getting adequate rest must come first.  If our bodies are not being cared for properly, anything we put into them will not work as effectively. As promised, I am sharing with you my best found natural ways to boost your immune system any time of the year. Please note, these are in no particular order.
 Chiropractic Care
Chiropractic care is a great way to keep our immune systems functioning at their optimal level.  It is common knowledge that chiropractic helps with back pain and headaches, but it goes much beyond that.  The spine and nervous system are in direct correlation with the immune system, so keeping our spines aligned helps to keep us healthy.  It's as simple as that. Adjustments are safe and effective for babies, children, and adults.
Whole Food Supplements
Since it is impossible to eat a perfect diet and get the nutrients we need every single day, I recommend a base multivitamin catered to your gender and age group.  During the colder months, it is especially important to add extra vitamin D3 and vitamin C to our daily intake.  Wellness starts in the gut, so a quality probiotic is vital to ensure we are getting the good bacteria that we need to help fight off whatever may come our way. Be sure to choose whole food supplements so they are properly absorbed and easily digested.  My daily regimen of immune boosters consists of Baby & Me Multi (even though I'm not pregnant, I'm still nursing my baby girl so those extra nutrients are key) and Vitamin D3 from Innate Response as well as Super C, Multigreens, Life 9 probiotic, and Super B from Young Living. My boys take Young Living's MightyVites and Klaire Labs probiotics.
Essential Oils
Essential oils have amazing therapeutic benefits to our bodies.  We use essential oils for everything in our home from sleep support to keeping our skin "forever young," but I first started using oils for their immune boosting properties. Young Living essential oils are the oils I recommend and trust for my family. We get our immune support from Thieves oil, our respiratory support from RC (respiratory care) oil, and our digestive support from Digize oil. I take an oil infused supplement called Inner Defense anytime I start to feel run down, and it always kicks whatever I am fighting to the curb. My family has been able to completely revamp our medicine cabinet thanks to essential oils and oil infused supplements. Oils were also our first step to a chemical free home (we've switched out all our cleaning products, bath products, beauty products, etc) and I can honestly say we are much happier (and healthier) now because we took that first step. If you are interested in starting your journey toward a chemical free home or if you just want to obtain oils and supplements at a discounted wholesale cost, click here for more information.
Colloidal silver
Bio-active silver hydrosol is colloidal silver at the purest form.  This natural antibiotic is the first thing I reach for when I wake up with a sore throat (along with my Inner Defense I mentioned above).  Unlike pharmaceutical antibiotics, it does not lead to resistance and has none of the negative side effects.  It can be taken orally as well as through the ears, nose, and even.  It is safe for children as well. As with essential oils, not all colloidal silver is created equally and I recommend Argentyn 23 .
Homemade Elderberry Syrup
Homemade elderberry syrup is another great addition to your winter wellness regimen.  Black elderberries contain high levels of vitamin A, B, C, and antioxidants, which increase the effectiveness of the immune system.  When mixed with other natural immune boosting ingredients, elderberries have been shown in research studies to effectively fight the flu and other diseases. My favorite homemade elderberry syrup recipe is:
2/3 cup black elderberries
3 1/2 cup water
2 T fresh ginger root
1 tsp cinnamon
1/2 tsp cloves
1 cup raw honey
Pour water into medium saucepan and add elderberries, ginger, cinnamon, and cloves.  Bring to a boil, cover and reduce to a simmer for 45 minutes to 1 hour, until liquid has reduced by almost half.  Remove from heat and let cool enough to be handled.  Pour through mesh strainer into glass jar or bowl.  Discard elderberries and let liquid cool to lukewarm.  Add 1 cup of honey and stir well.  Pour syrup into mason jar or 16 ounce glass bottle.  Store in refrigerator.  Take 1 teaspoon daily for children and 1 tablespoon daily for adults.  Take weekends off.  If sick, take normal dose every 2-3 hours until symptoms are gone.
If you need elderberries quickly, you can grab them here. If you have some time, Mountain Rose Herbs is a great place to purchase them.
Antioxidant Drink
My newest obsession for wellness is Young Living's Ningxia Red drink. My kids ask for this "juice" on a daily basis and since it has the highest amount of antioxidants of any drink currently on the market, I'm happy to oblige. Antioxidants protect the body against free radicals and support immune function, cardiovascular health, and even healthy eye function. I feel that it gives me a natural boost of energy without sugar, caffeine or other artificial stimulants, so I don't miss my daily shot of this bottle of goodness.
There you have it, my most trusted natural immune boosters for any season but especially winter.  Here's to staying healthy all year long, naturally! 
---
Connect with Dr. Kristin Marchman: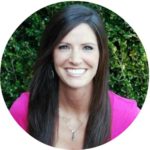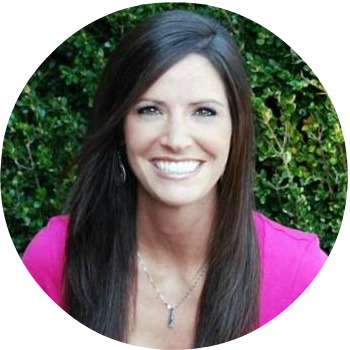 Dr. Kristin Marchman loves serving the Cumming community and assisting in educating about health and wellness.  As a member of the International Chiropractic Pediatric Association and Georgia Birth Network, Dr. Marchman is dedicated to providing optimal health to her patients through chiropractic care. She is certified in the Webster Technique for pregnant women, a specific chiropractic analysis and adjustment that reduces interference to the nervous system and balances maternal pelvic muscles and ligaments. This in turn reduces torsion in the uterus, a cause of intra-uterine constraint of the baby, and allows for optimal fetal positioning in preparation for birth.
Connect Online with Dr. Marchman at: Facebook | Website
5830 Clarion Street, Suite 101, Cumming, GA 30040 | 678.947.4449​