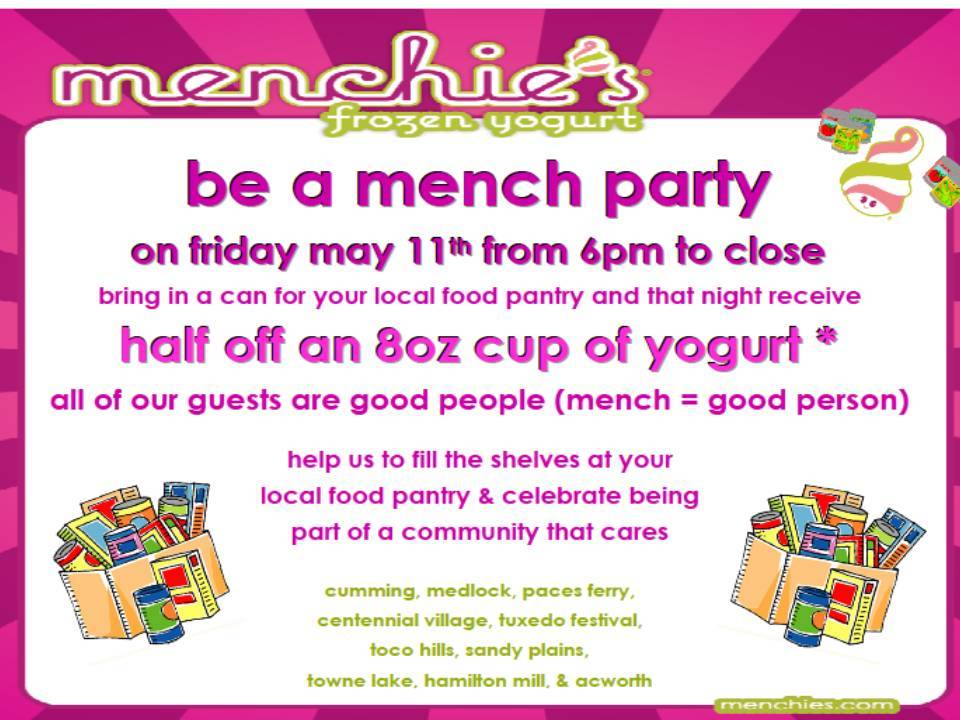 Help Menchie's fill our local food pantries!
Menchie's Cumming Marketplace will be donating food to one of my favorite local organizations – Food for Thought.  In fact lots of other Menchie's will be participating too – all help local pantries!!  So, it's an even more perfect time to enjoy your fro-yo!
And it's a win-win because for each can, Menchie's is giving a discount!!
Friday, May 11th
6pm to close
Bring in a can of food & that night you'll receive HALF OFF an 8oz cup of yogurt!!
Click here for more information.
Menchie's
905 Market Place Blvd
Cumming, GA 30041
Menchie's on Facebook