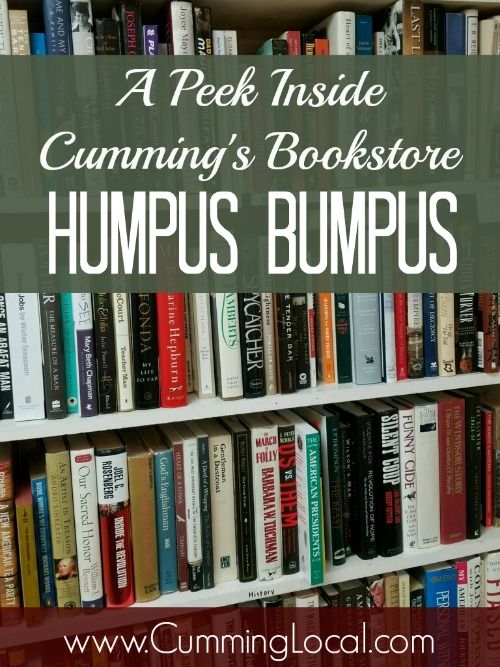 The following post is written by Christina LaPlaca, a high school student and part of the Honors Mentorship Program at Forsyth Central.
While it may seem a bit small on the outside, Humpus Bumpus is a truly enormous bookstore with a beautifully creative layout. It's deals and expansive amount of literature options only makes it all the more wonderful! Whatever it may lack in space, it more than makes up for through its creatively designed "themed rooms" and extremely low prices. This is a bookstore where imaginations can run wild, all while satisfying the constant thirst for a good read. If you are a book fiend, Humpus Bumpus is the perfect place to relax, browse, and buy.
As if it weren't enough that the rooms were so unique and aesthetically appealing, each of them represent a different type of writing, targeted for different audiences. The Pink Room, for example, tends to be geared more towards love and romance novels, and there's a room devoted to children's books. They even have a room just for rare books; if you want to go in, though, you need to make an appointment. Selling everything from new to used books, this charming little place has everything for everybody! They even have a policy that any used book you bring in and sell them, they'll give you up to 30% of its cover price through store credit, which can be used for a 50% off deal in their Used Books section. And, just like the library, will order any book they don't have in stock, free of charge!
The literature options and creative layout of the building aren't their only strong suits, though. Open in 1987, this bookstore's mission was to be host to such a comfortable and welcoming environment so as to encourage people to not only find the book they are looking for (along with a few hidden gems along the way), but to also meet new people and feel comfortable while doing so. They make everything as easy as possible for their customers, and do their best to make each and every one of them feel special.
Whether you're just dropping by or are a long-time veteran of the bookstore, Humpus Bumpus is a wonderfully original and interesting place, whose experience far exceeds that of the usual Barnes and Nobles and even the go-to library. Going here is a surefire way to make your day, and even create some new experiences along the way.
Connect with Humpus Bumpus Online: Website | Facebook
---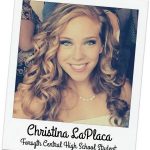 Christina LaPlaca is part of the Honors Mentorship Program at Forsyth Central High School. She recently shared some facts about herself. You can read that article here.
To learn more about Christina and our other contributing writers, click here.