World Of Coca-Cola Makes The Season Bright With Five Holiday Highlights
It's officially the most wonderful time of the year – at World of Coca-Cola at least. Starting today through Jan. 1, guests can experience glittering lights, larger-than-life decorations, signature seasonal beverages and more as part of the attraction's holiday celebration.
"Just as Coca-Cola has always been a special part of the holidays, World of Coca-Cola has become one of Atlanta's must-do holiday activities," said Joanna Hobday, Group Director, Retail Operations and Administration. "Every year, couples, friends and families visit us to see what holiday drinks we'll have this year – and of course to check out our over-the-top decorations and limited-time exhibits."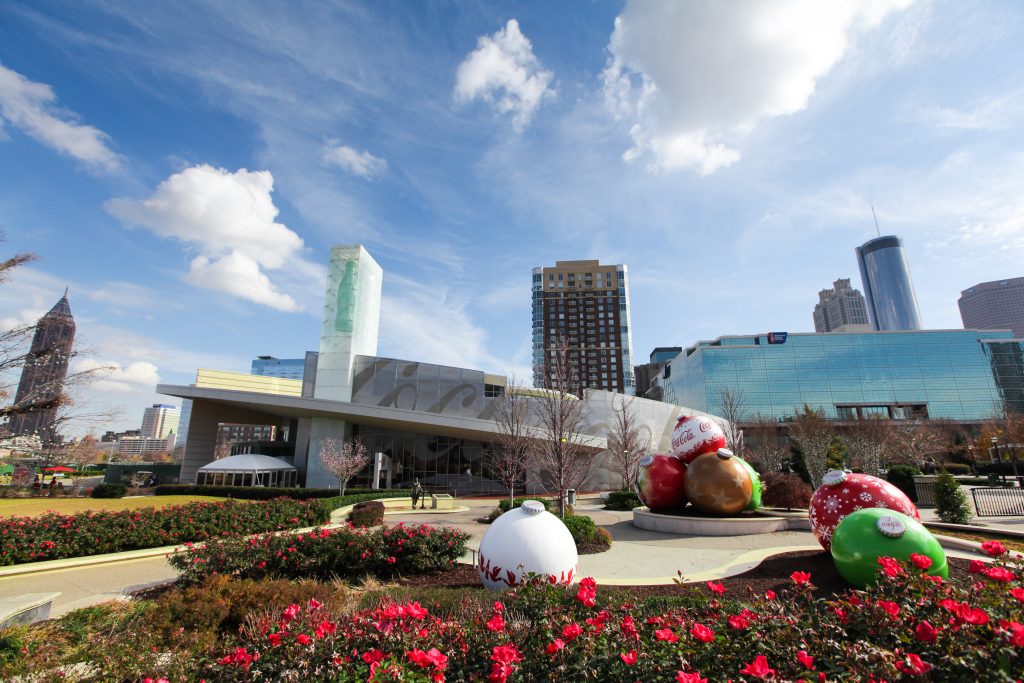 When visiting the attraction this season, don't miss these FIVE holiday highlights:
1. Very Merry and Oh So Bright: Brand new this year, enter Pemberton Place by walking through a 28-foot-tall ornament of holiday lights. Along with trees wrapped with thousands of lights and larger-than-life ornaments, the lawn is transformed into a real-life winter wonderland – perfect for photos with family and friends. All that's missing is the snow…!
2. Sip on the Season: Fill your cup with holiday cheer in the Taste It! beverage lounge, where you can enjoy signature seasonal beverages like Apple Pie Sprite and Gingerbread Coke at the sampling bar. Visit the Freestyle area for a sip of Coca-Cola Jolly Cherry Vanilla, Seagram's Ginger Ale Cheery Cherry Vanilla and Sprite Merry Berry. 
3. History of the Holidays: Brush up on your holiday history when you visit "A Coca-Cola Christmas Celebration," which showcases seasonal Coke ads and artifacts from around the world. Then, check out "History of the Coca-Cola Santa" to learn the real story behind the man in red we know and love.
4. But First …Take a Santa Selfie: Climb aboard Santa's sleigh and snap a holiday selfie with your friends. Then, for more photo fun, greet the beloved 7-foot-tall Coca-Cola Polar Bear, who is always ready for a picture and a warm bear hug. Let the world know you're a fan by using #WorldofCocaCola, and you might even see your photo on the attraction's social media channels.
5. Refreshing Gift Ideas: Knock out some holiday shopping for Coke fans on your list when you visit World of Coca-Cola. Choose from a wide selection of apparel, glassware, home goods, and other items at The Coca-Cola Store, or shop online at CokeStore.com. With a World of Coca-Cola Annual Pass, the fun doesn't have to end when the holidays do! Give your loved ones the gift of unlimited World of Coca-Cola visits and memories with the Annual Pass – it makes for a great stocking stuffer! For $34, you get one year of unlimited access to the attraction, expedited entry, and multiple discounts. You can purchase Annual Passes online or during your visit to the attraction.
And that's not all – visit and see why people all over the world love to celebrate the holiday season at World of Coca-Cola!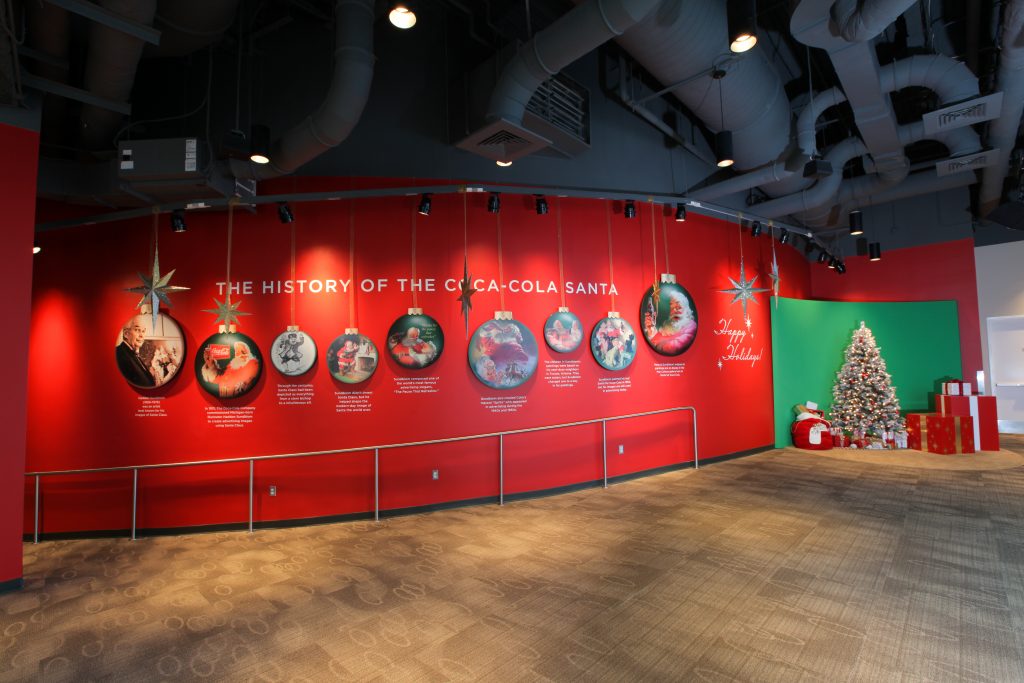 ---
About World of Coca-Cola
An integral part of downtown Atlanta's fabric for more than 25 years, World of Coca‑Cola has welcomed guests from six continents, more than 100 countries, all 50 U.S. states and the District of Columbia. Join over 25 million people who have visited the Atlanta attraction and experience the history of the world's most famous beverage brand at the dynamic, multimedia home of the 132-year-old secret formula for Coca‑Cola. Get closer than ever before to the vault containing the secret recipe, view more than 1,200 historic artifacts and get a behind-the-scenes look at the bottling process. Take a trip around the world in a thrilling 4-D movie experience, take a photo with the Coca-Cola Polar Bear and tempt your taste buds with more than 100 beverages from around the globe.
World of Coca‑Cola is located in Pemberton Place, adjacent to the Georgia Aquarium in downtown Atlanta, and is accessible via the Peachtree Center or CNN/World Congress Center MARTA stations. Consumers with questions may call 1-800-676-COKE or visit our website at www.WorldofCocaCola.com to purchase tickets. Follow us on Twitter at twitter.com/WorldofCocaCola, on Instagram at instagram.com/WorldofCocaCola and on Facebook at facebook.com/WorldofCocaCola.