Travel insurance is a lot like flood insurance: you hope you never need it, but if you do, you're glad you've got it. However, I do not always recommend insurance as a good use of your travel dollars. The decision to insure your trip should be made based on your specific needs, circumstances, and concerns.
General notes about travel insurance:
Travel insurance can typically be added through your travel provider (Disney Travel Company, Royal Caribbean, etc) prior to the final payment. "Cancel for Any Reason" insurance can be purchased through a travel insurance provider within 21 days of making the trip deposit.
Travel insurance is not refundable.
Although plans vary by state of residence, coverage often includes trip cancellation, trip interruption or delay, medical protection, and baggage protection.
Vacation destinations like Walt Disney World or Universal theme parks tend to allow guests to change their dates with little to no penalty fees. So I do not typically recommend insurance for the average, healthy guest visiting those destinations. And simple hotel stays at the beach or a popular city tend to have deposits that cost less than the insurance. So the average, healthy guest might not get much value from insuring the trip. But if you're taking a cruise, or if your vacation includes flights, or if you're going out of the country, travel insurance is something you should consider.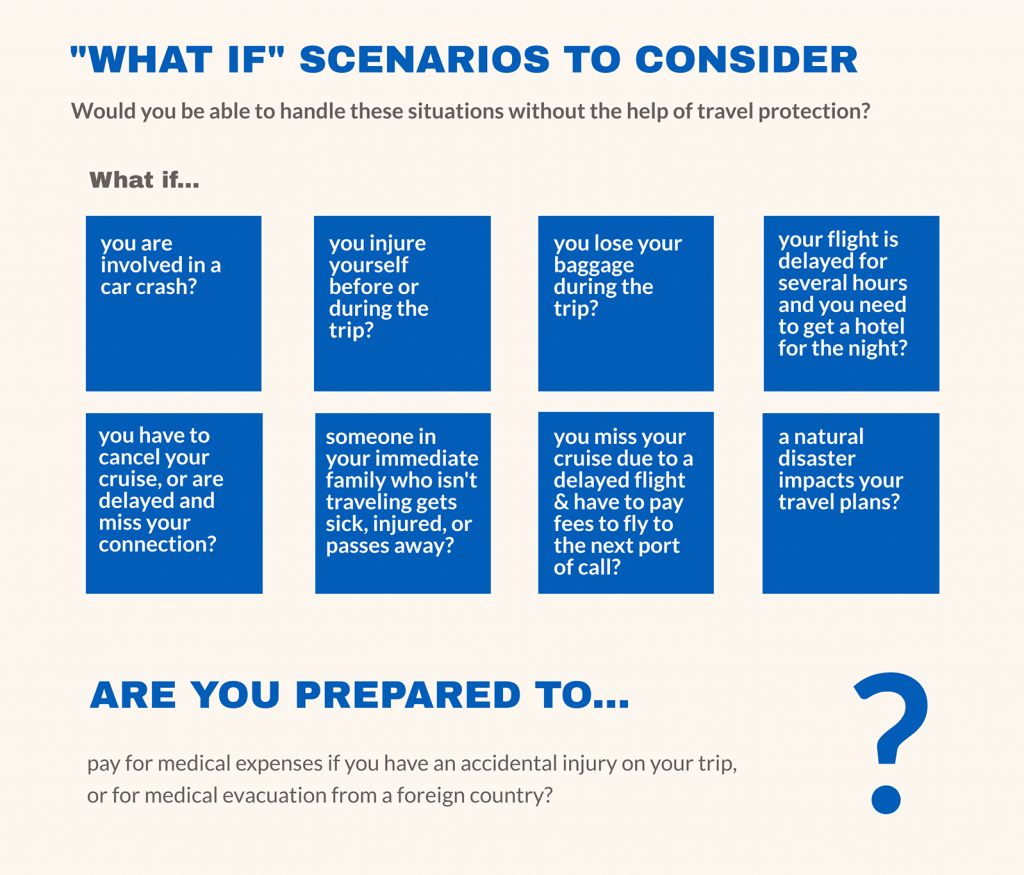 Here is when I recommend travel insurance:
If anyone in your travel party has a medical condition that could require unplanned treatment while on the trip or last-minute cancellation. Keep in mind that you will need a particular form completed by the attending physician to file with the insurance claim.
If your travel takes you out of the country, whether on a cruise ship or airline. Expenses due to missed connections, lost baggage, medical treatment, or emergency return will likely be eligible for reimbursement.
If you are traveling with kids. Kids have a tendency to get injured or sick. Or distract grownups leading them to get injured or mishandle baggage. Overcoming mishaps on a trip is great for family bonding, and travel insurance will help you avoid financial hardship, too.
If you are taking a cruise. Travel insurance for a cruise reimburses so many of the "what if" expenses. My favorite: if your travel is delayed and you literally miss the boat, your expenses to catch up with the ship will be reimbursed.
If you're prone to worry or get nervous about travel. Often, the peace of mind knowing you have reliable coverage just in case, is worth far more than the added expense of travel insurance.
As with all details of your trip, talk with your travel agent about if travel insurance is right for your family on this trip. They will help you sift through the available plans and guide you to make the decision that is best for you.
---
JESSICA MCKEE – TRAVEL EDITOR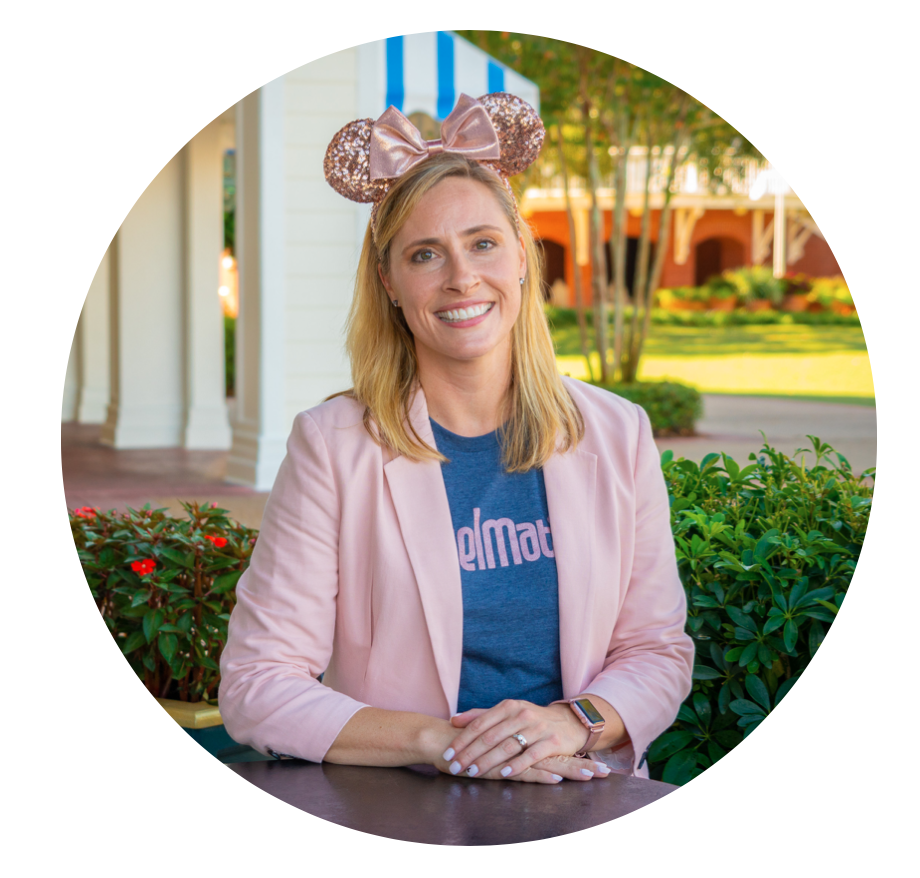 For years, Jessica has embraced the fun, adventure, and growth that comes from family travel, prompting her to become a travel agent in early 2015. As an Authorized Disney Travel Planner, and a mom to two teen boys, Jessica has fully experienced every thrill attraction and enjoyed everything Star Wars at Walt Disney World. She knows how to save the day with the Marvel heroes at Disneyland. And she knows the award-winning service and relaxed fun aboard the Disney Cruise Line. Plus, outside of Disney destinations, she's cast a magical spell with Harry Potter in Universal Studios. And she's experienced the world aboard Royal Caribbean Cruise Line.
Wherever your family chooses to adventure, she can't wait to help you create magical memories together. Jessica, her husband Matt, and their two sons have lived in Cumming since 2012.
For Disney news & travel specials, follow along online: Website