Insurance is one of those things that is rarely fun to talk about and even less enjoyable to pay for.  But when you need it (not if), it's also one of those things you're so thankful to have.  The trick however, is making sure you understand the different types of insurance coverages available, selecting the right type, and then also having the right amount of coverage.  An event as catastrophic as Hurricane Sandy on the Northeast Coast, serves as a timely reminder to make sure we at home have the right coverage in place should we need it.
The following is a guest post by Craig Crawford of Southern Way Insurance Agency.  Earlier this year he helped our family select the right coverage for our home and automobiles & I know he can do the same for yours.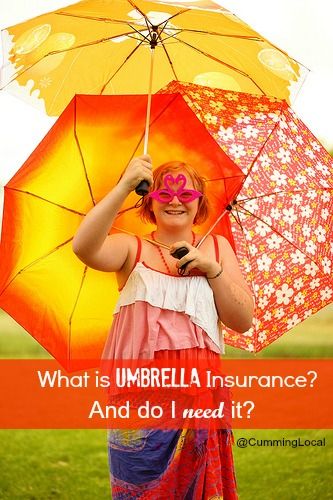 What is Umbrella Insurance and do I need it?  
Have you heard the term "Umbrella Insurance" and wondered what in the world it is?  Let me try and explain.  Umbrella Insurance is designed to give you added liability coverage above and beyond your homeowners and auto insurance policies.   Umbrella coverage limits range from $1million to 5million.    The coverage is designed to "kick in" if you should exhaust your other coverage limits in the case of a serious or catastrophic claim.   As we all know, lawsuits are everywhere in today's society.    Juries are awarding larger amounts of money than ever before.   Would your homeowners and auto liability coverage be enough?!    Since no one can predict how much a judge will award an injured person, umbrella insurance is not just for the wealthy anymore, but more a needed coverage for every policyholder.
Liability insurance is the part of the homeowners or auto policy that pays for expenses such as an injured person's medical bills, rehabilitative therapy, or lost wages due to the negligence of the at fault party.   The liability coverage also covers your legal defense representation if the negligence would happen to be the at fault party.    After adding up all of the medical expenses and the legal fees of the negligent party, the standard home or auto liability is often not enough.   If you don't have an umbrella policy to cover above and beyond your home/auto limits you could be personally responsible for the damages.   This usually means your personal assets could be seized as a result of the lawsuit.   Talk about a nightmare!!
The good news is an Umbrella policy can be easily obtained and is very affordable.    The average cost for $1million in coverage is approximately $150.00-200.00 a year.    The price can vary depending on how many underlying policies/risks you may have.  Give us a call at Southern Way Insurance Agency and we would be more than happy to review your coverage needs and help you understand what you are purchasing!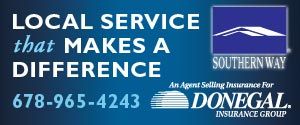 Connect with Southern Way:
Craig Crawford AAI
Southern Way Insurance Agency
12875 Cumming Hwy Ste 103
Canton, GA 30115
Phone:  770-591-4110
Fax:  678-965-4247
Email: Craig@southernwayins.com
Like Southern Way Insurance Agency on Facebook
Photo Source:  D Sharon Pruitt