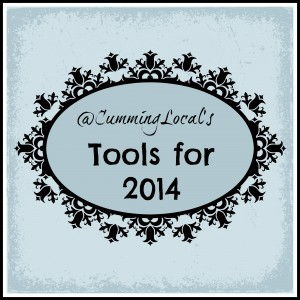 Tools for 2014 – Getting Healthy with Meals
Do you know what the top New Year's resolution is? Drumroll please . . . it's to get healthy! Everyone needs to change their habits and get healthy in some way. This week we are discussing getting healthy with meals.
Here are some examples in no particular order:
Recently I read an article that said if you give up drinking soda that you could lose up to 15 lbs in a year. Isn't that crazy!? Now, I love diet coke. But the sugary carbonated drink is just not good for me. I gave it up a few weeks ago.
This seems like such a simple thing. But once you start counting calories you become way more aware of how many calories you were eating. There are plenty of apps out there that you can use on your smart phone. I like My Fitness Pal.
It's all about portion control. Here in America we all over-eat! A few weeks ago, I began portioning out our meals. You get whats on your plate but nothing more. This has helped me to lose weight already!
This is big in the CrossFit world. But it's actually a great concept. It has you cut out sugar, dairy, and grains for 30 days. Basically you are eating fruits, vegetables, and meat.  If the thought of planning those 30 days is overwhelming to you. Don't let it be! Here is a link to blog called Eat at Home. She has a list of 31 meals that you could eat on the challenge.
Dream Dinners offers different type of meal plans. All of the meals show the nutrition information. So pick some with lower calories and make sure your portion it out!  This will take the trouble of you trying to figure out what to eat away and provide you with some delicious and healthy meals! Click here to find out more.
Any more ideas for getting healthy with meals that you could share?