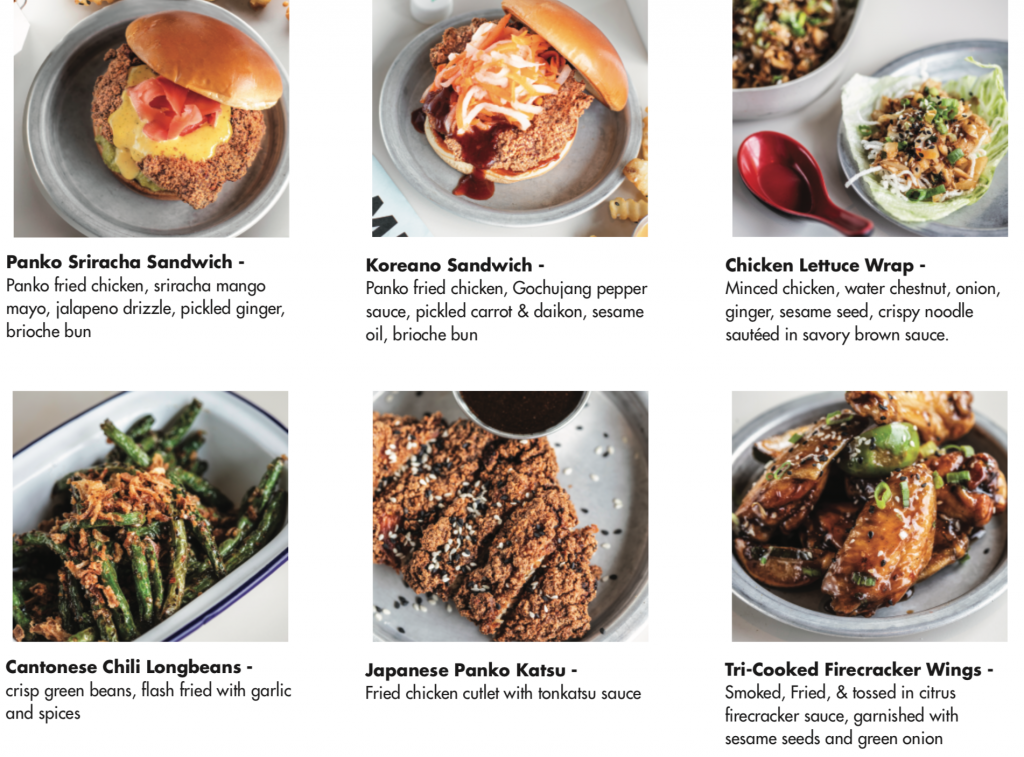 Atlanta-Area Tin Drum Asian Kitchen Serves Innovative New Items To Ward Off Cabin Fever
Tin Drum Asian Kitchen, with 10 Atlanta area locations known for serving up Pan-Asian street food flavors in your own local streets has something new to celebrate. While many Summer travel plans were interrupted this year, Tin Drum Asian Kitchen is ready to take your taste buds on a trip around the world with 6 mouth-watering new items.
According to Yelp, over 50% of small restaurants have closed and will not reopen. Tin Drum Asian Kitchen was not immune to the challenges of continuing to serve guests during a pandemic. However, sitting still was not an option for local company owners. Tin Drum decided to take a leap of faith and commit to an innovative project that would help keep dozens of jobs. They say, "crisis is the mother of innovation." Culinary lead, Sylvia Chan, was committed to using this time to launch these new menu items, giving Tin Drum fans something exciting to look forward to amidst the crisis.
The entire team at Tin Drum worked hard & fast with limited resources to launch these new experiences. The new menu items feature a mix of shareable street food appetizers, a unique Vietnamese iced coffee beverage, and the return of the fan-favorite Drunken Noodle entree. The crown jewels of the new menu launch are two crispy fried chicken sandwiches, the Panko Sriracha Sandwich and the Koreano Sandwich. Both sandwiches feature hand-breaded panko crumbs, fresh toppings, and bold new housemade sauces.
Additionally, appetizers such as the Chicken Lettuce Wrap, Cantonese Chili Long beans, Japanese Panko Katsu, and Tri-Cooked Firecracker Wings have also made their menu debut. All of these items are available for in-restaurant dining and to-go orders through the Tin Drum Rewards App.
To view all items or to learn more about Tin Drum Asian Kitchen, visit TinDrumAsianKitchen.com/menu.
TDAK – High Flavor For The People.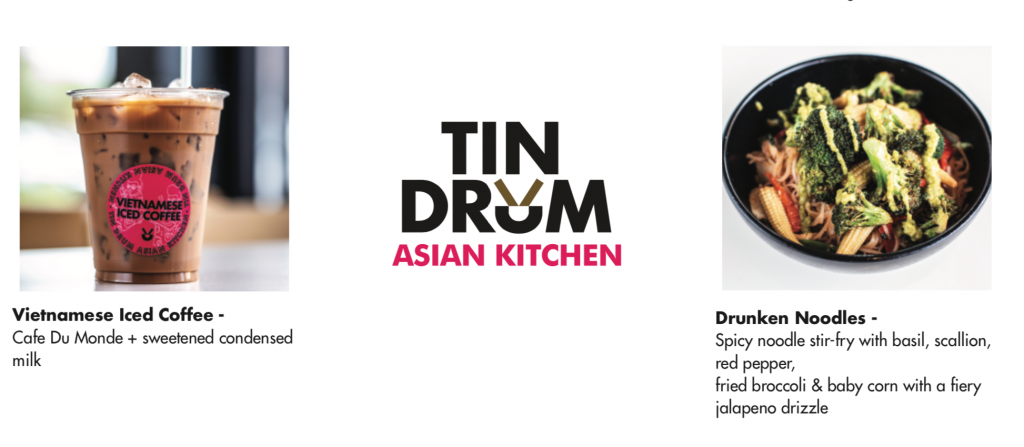 ---
About Tin Drum Asian Kitchen
With 10 locations throughout Atlanta and the metro Atlanta area, Tin Drum Asian Kitchen focuses on fresh, affordable, Asian street food. Inspired by both music and bustling Asian street-side cafes, the menu carries bold flavor profiles while all food is cooked fresh to order in an open kitchen. The space invites all budgets, taste buds and styles, and looks to elevate the fast-casual dining experience with thoughtful, modern design elements and surprising, delightful details. For more information about Tin Drum Asian Kitchen, visit TinDrumAsianKitchen.com.
The Origin Story of the Tin Drummer
In ancient Asian culture, there was the "Tin Drummer", a part newscaster and part wake-up
caller. Each morning, he walked the streets banging a tin drum, gathering people at the lively café to fuel their bodies with food and their minds with current news. He became a legend, an unsung hero who connected people by the simple and unrelenting act of doing.
Today, we at Tin Drum celebrate the legend of the Tin Drummer, who showed us hard work alone can make a difference. We all are equal and possess the magic potential ready to unleash – "The Same Sun Shines Equally On Those Beneath." Tin Drum Asian Kitchen provides a break to every day to everyone. It is a place to explore LESS ORDINARY through continental Asian products, urban curbside environment, and the life story of the Tin Drummer.