When was the last time you drank a glass of water? Did you worry if the last sip would cause you intense pain, hospitalization, or even death?  Of course not. The last time you boiled your water before drinking was probably after a pipe burst and after a few hours into it you were over it at the inconvenience!
Imagine what life would be like if you didn't have access to clean water.  Water is essential to nearly all of the major systems in your body. Water makes you feel full, regulates your body temperature, aids in digestion, and provides energy.  Without it, one could be fatigued, plagued with headaches, and hungry.  
Over half of the world's population lives without clean water.  It's a staggering number that causes some people to feel overwhelmed with the ability to help, but what if you could help just one person.  Would the effort be worth it if you could affect the life of ONE person? Just One Africa, an international nonprofit, was founded in 2012 in the hopes of creating an organization that could combat the clean water crisis in Kenya.  They believe in the power of ONE. ONE person can change the world and ONE person is worth the effort. Over the years their programs have expanded into creating sustainable solutions, empowering women, and protecting the rights of children in central and southern Kenya.
This year, Just One Africa, is determined to provide clean water for the 31 precious children at Valley Light Home in Mai Mahui, Kenya.  Currently, these orphaned children live in a home that was previously used as a restaurant.  Although they are well cared for, the space and location in the city is not safe or ideal for these little lives to grow.  Last year Just One Africa raised over $200,000 to build a new home for these children, but without clean water access, this home will never be complete.  
The Just One Africa end of year campaign titled Jenga Pamoja (which in Swahili means Build Together) will raise money to complete the final needs of this new home.  All proceeds will go towards the water well, electricity, and a security wall to keep these vulnerable children safe for years to come.  
The value of water is more cherished than you can imagine.  It allows you to get up each morning. It allows you to attend school and work.  It provides you life! Helping ONE is worth it. By providing water you are allowing someone to grow, learn, and change the future.  The value of water is priceless. Add your piece to this beautiful picture and let's build something beautiful today! – www.justoneafrica.org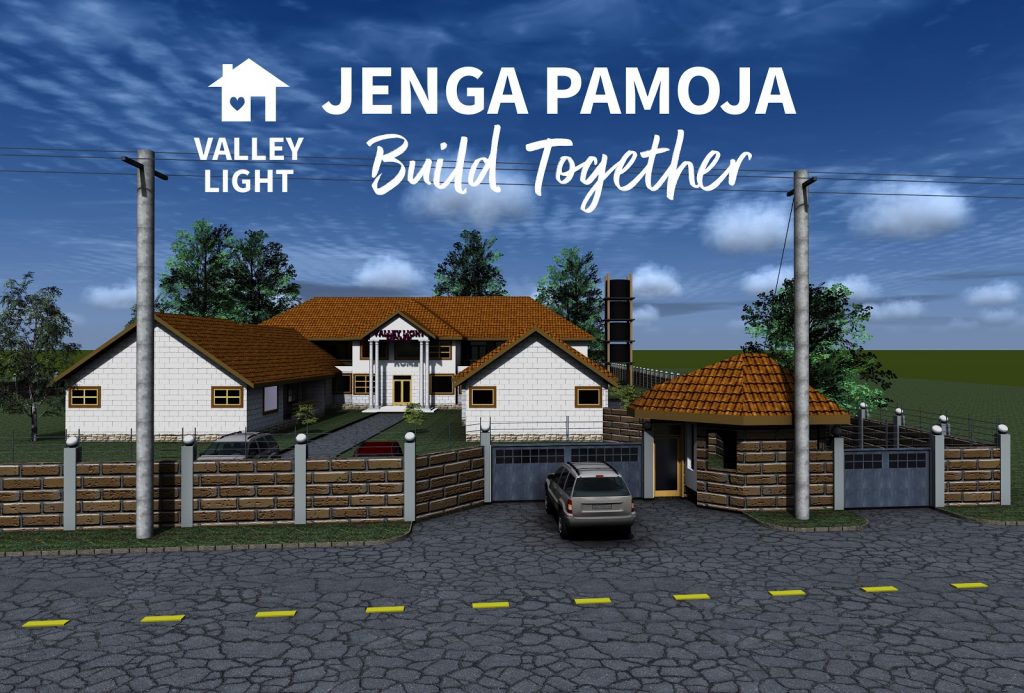 ---
AMY CHURCHILL, JUST ONE AFRICA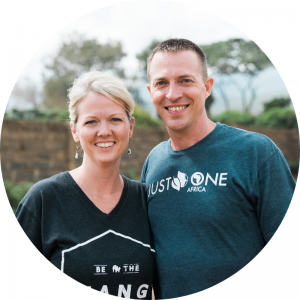 Amy has lived in Forsyth County with her husband Clay and their three kids for 17 years. During her kids early teenage years, their family traveled to Kenya over Spring Break with their church. They returned to the U.S. deeply challenged by what they saw and learned but inspired by the amazing people they met. Just a few months later they launched their non-profit, Just One Africa. Their foundational belief if that JUST ONE person can make a difference, and that JUST ONE person is worth making a difference for. Amy loves the opportunities to build relationships with the wonderful local leaders in the Kenyan communities she serves while away from the states. Upon returning to the US, she connects with schools, churches, and businesses to share ways that our local community can change the world for good.
In Kenya, Amy can often be found walking home to home conducting follow up interviews on their Clean Water Program or sitting with the Masai mamas who handmake the paper beads for the world-changing jewelry they offer online or talking with the girls in the rescue program. Coming from a long line of family members who dedicated themselves to caring and serving others, it seems only natural to continue on with the biggest blessing, which is being able to serve together in such significant ways as a family. Seeing how her children have embraced the changes they have made as a family to start up and grow Just One Africa, have been a constant source of inspiration and reinforce that it really does take JUST ONE person to make a difference!
Connect with Amy & Just One Africa Online: Website | Facebook | Twitter | Instagram