A big thank you to Jessica McKee for putting together this helpful and practical article! I'm ready to go on a trip now. LOL!
There's no worse feeling than boarding a plane or unpacking in your hotel and realizing you forgot something you need. If you're an infrequent traveler, you may not even realize the difference a few products can make in your travel experience. Those of us who travel often have learned there are a few items that should live in your suitcase, so you always have what you need to be comfortable.
Here are 10 items we suggest you always keep in your suitcase:
• Small umbrella or packable jacket — You never know when rain might pop up, and it's so easy to forget rain gear. A tiny travel umbrella can save the day in a popup storm. Or, a rain jacket designed to squish into a packable bag or neck pillow could keep you dry in a storm and comfortable while you travel.
• Phone charger (both plug and external) — A dead phone can be a disaster on a trip. Most airports and restaurants will have a place to plug in when necessary. But an external charger will save the day when you don't have time to sit and charge.
• Noise-canceling headphones — Need to take a phone call at an airport? Kids' movies driving you crazy? Crying baby on a plane? No problem once you pop on a pair of noise-canceling headphones (unless it's your baby . . .).
• Ear Plugs — If you find yourself in a noisy hotel, or with loud roommates, a good set of earplugs will save your good night's sleep.
• Melatonin — if you're traveling more than one time zone away, melatonin is a natural way to help your body avoid jet lag
• Stomach medicines — one of my favorite parts of traveling is trying local cuisine, but sometimes those adventurous new bites don't agree with my stomach. Have a selection of your favorite stomach remedies to get you back on your feet.
• Medicine organizer — all of these precautionary remedies, plus your usual vitamins and daily medicines, can take up a ton of space in your luggage. A slim medicine organizer allows you to take along what you need but slides into the small unused space in your bag.
• Sunscreen lotion — chances are, when you travel, you'll find yourself outdoors more than usual. A lotion with at least some SPF will moisturize your skin and give you backup sun protection if you forget your sunscreen. Remember, for TSA clearance, you'll need 3 ounces or smaller.
• Compression socks — if you'll be sitting on a plane or in a car more than four hours, compression socks will help your circulation. Keep a pair in your bag and you'll also have extra socks for warmth if needed.
• Gum or mints—a great mint or mint-flavored gum freshens your breath, lifts your spirit, settles your stomach, and helps regulate the pressure in your head during elevation changes.
Favorite Luggage
I can't walk away from this conversation without also telling you about my favorite luggage. TravelPro is my favorite brand of luggage. I find their bags to be sturdy, cleverly designed, and affordable. Here are the pieces I use the most:
• Carryon Underseat Rolling Bag — this bag is large enough to hold my laptop and anything I need in a carryon (like all the things listed in this article) but small enough to fit under the airplane seat in front of me. And the rolling wheels take the weight off my shoulders that a duffle or tote would leave.
• Carryon Rollerboard Suiter Suitcase — this piece of luggage is my go-to for any trip. The suiter section holds hanging clothes in a tidy, wrinkle-free way, leaving plenty of space to hold everything else. And it fits in the overhead compartment.
• Rolling Garment Bag — if you're packing formal wear for a cruise, this is the bag you need. We can fit the entire family's clothing, accessories, and shoes. With space for whatever won't fit in our other bags. This garment bag is so big it has to be checked with the airline, but the wheels make it easy to transport.
---
JESSICA MCKEE – TRAVEL EDITOR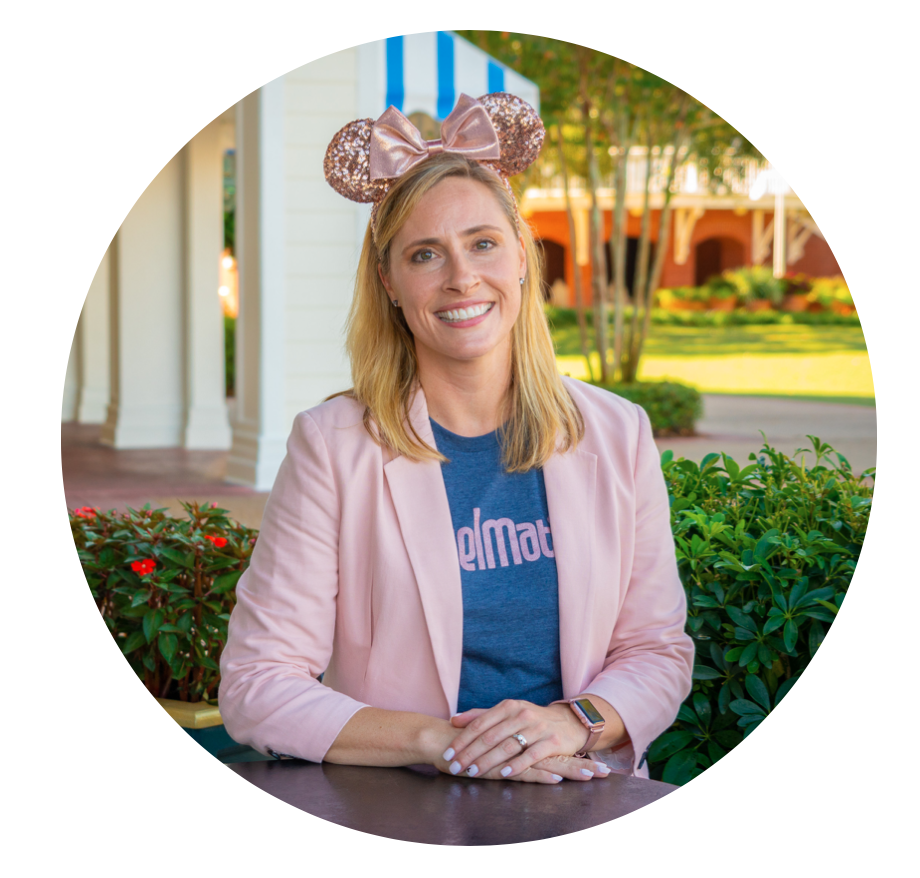 For years, Jessica has embraced the fun, adventure, and growth that comes from family travel, prompting her to become a travel agent in early 2015. As an Authorized Disney Travel Planner, and a mom to two teen boys, Jessica has fully experienced every thrill attraction and enjoyed everything Star Wars at Walt Disney World. She knows how to save the day with the Marvel heroes at Disneyland. And she knows the award-winning service and relaxed fun aboard the Disney Cruise Line. Plus, outside of Disney destinations, she's cast a magical spell with Harry Potter in Universal Studios. And she's experienced the world aboard Royal Caribbean Cruise Line.
Wherever your family chooses to adventure, she can't wait to help you create magical memories together. Jessica, her husband Matt, and their two sons have lived in Cumming since 2012.
For Disney news & travel specials, follow along online: Website