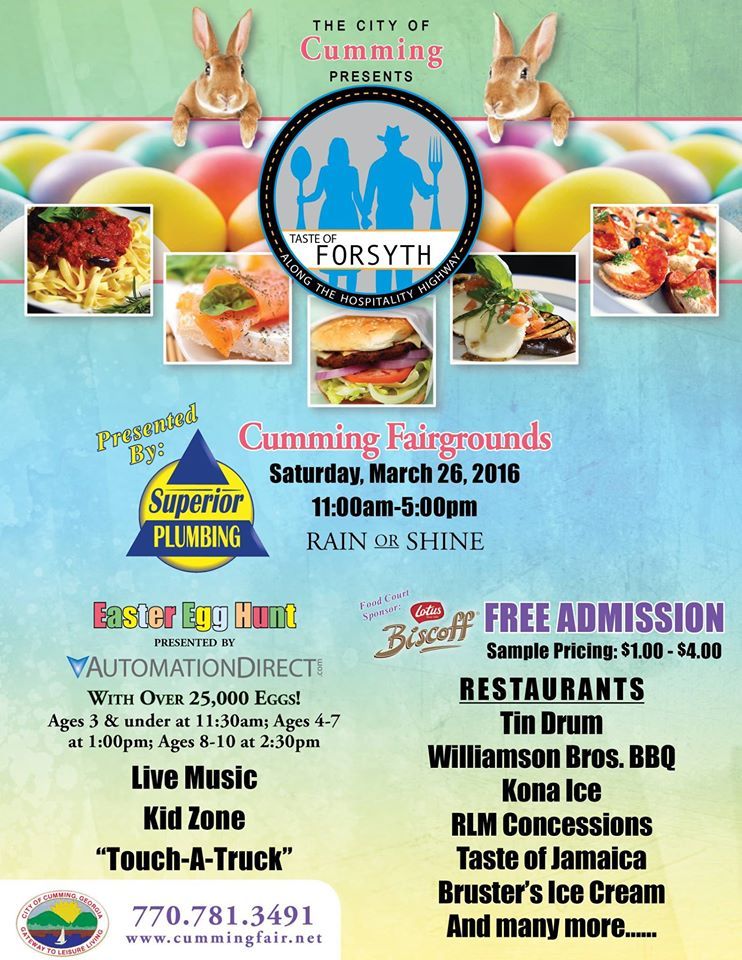 Taste of Forsyth 2016 at the Cumming Fairgrounds

The City of Cumming presents the Taste of Forsyth 2016 on March 26th. If you haven't been to this event before, let me tell you a little bit about it. My family loves going to the Taste of Forsyth every year. It's always a fun time for the kids and adults. There's some delicious food to try and live music to listen to as well. Hopefully it will be some beautiful spring weather. The kid activities are great too. You can expect to see the "Touch-A Truck" exhibit, inflatables, and a kid zone area.
Below are all the details:
When: March 26th 11am-5pm (Rain or shine)
Where: Cumming Fairgrounds
What: Food tasting (sample pricing between $1-$4), live music, kids zone, and "touch-a-truck"
Automation Direct is sponsoring a HUGE Easter Egg Hunt. There will be over 25,000 eggs! This Easter Egg Hunt is split up by age groups of under 3 yrs old, 4-7 yrs old, and 8-10 yrs old.
Times and ages are below:
11:30am – Kids under 3 yrs old
1pm – Kids ages 4 through 7
2:30pm – Kids ages 8 through 10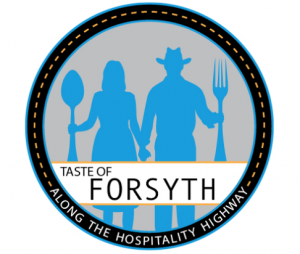 For more information about the City of Cumming and the Fairgrounds, click here.
Connect with Taste of Forsyth 2016: