Updated:  Click here for our listing of the 2013 Easter Egg Hunts in Forsyth County.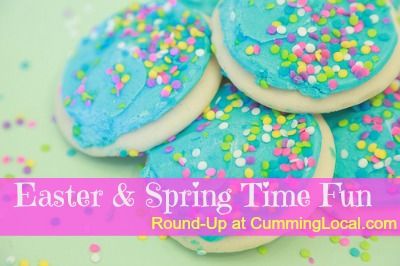 Spring & Easter Fun in Cumming GA & Forsyth County
With an early Easter this year, it feels like Spring and all its fun activities is just around the corner.  We're working on our round-up of Easter & Spring time fun in Cumming GA & Forsyth County, but need your help.
Does your church or community organization host an Easter egg hunt?  Does your business hold a Spring Fling event? 
Submit Your Event:
Submit your event with our Calendar Submission Form.  This is a free service for Forsyth County.
Plan Ahead:
In the mean time, if you can't help but get a head start on all the Spring time fun, check out these articles:
Spring Activities & Camps through Forsyth County Parks & Recreation
Alternative Easter Egg Hunt Ideas
2013 Taste of Forsyth & Easter Egg Hunt – Save the Date