The following is a guest post from the owners of Carpet Cleaning Plus of Cumming, GA.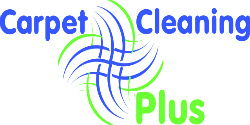 I am often asked about my opinion of the use of "home" carpet steam machines.  So here are a few recommendations from our experience with customers using the "home" or "take home" carpet cleaning machines:
Household carpet steam machines can be a useful tool in between routine professional cleanings. Often times folks want to "freshen" their carpet or work on a particular stain that developed. Both are perfectly fine, but be sure to follow recommendation number 2.
Do not use "shampoos" that come with carpet cleaning machines. Most shampoos will leave a residue on your carpet that will attract dirt and odors fast. When we encounter carpet shampoo residue, we use a product to help neutralize it. Most homeowners do not have that product on hand, so we provide each customer a 32 oz bottle of carpet spot cleaner. Use the Carpet Cleaning Plus spot cleaner INSTEAD of standard carpet shampoo. (That 32 oz bottle is refillable for one year for each of our clients.)
Like most products, some machines work better than others. Do not use a carpet steam machine that forces water in to your carpet. Chances are the machine is not strong enough to remove the water and you do not want water to sit in and on your carpet.
We have a specific carpet cleaning machine we recommend. Please email us to request information about the household carpet cleaning machine we recommend.
When it's time for your routine professional cleaning, contact Carpet Cleaning Plus.  With no hidden fee rates, Carpet Cleaning Plus makes it easy to determine your investment before ever giving them a call! If it counts as a room when you purchased or sell your home, then it counts as a room when they clean it.  And there's no additional fee for wool, berber, heavily soiled areas or pet stains.
Plus, now is the perfect time to take advantage of a special 10% discount being offered. Grab their Spring Special Offer and save 10% off carpet cleaning of $80 or more.
Connect with Carpet Cleaning Plus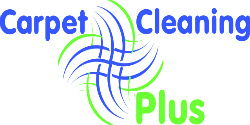 About: Specializing in Non-Toxic, child and pet friendly Carpet, Rug, & Upholstry Cleaning PLUS Tile & Grout Cleaning, Sealing & Restoration.
Carpet Cleaning Plus Website
Phone: 678.807.8537
Carpet Cleaning Plus on Facebook

Spring Special Offer: 10% Coupon