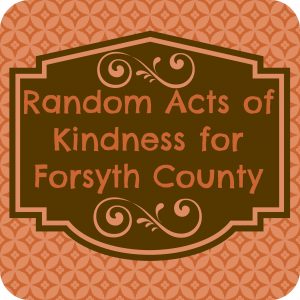 Random Acts of Kindness for Forsyth County – Week One
We have just a few weeks until Thanksgiving. So what better way to spend the days leading up to Thanksgiving than doing some random acts of kindness all over Forsyth County. We would love for you to partner with us and spread a wave of kindness throughout our county.
What are Random Acts of Kindness?
A Random Act of Kindness has been described on wikipedia as "a selfless act performed by a person or people wishing to either assist or cheer up an individual person or people." Random Acts of Kindness are also known as RAKs.
How will this work?
We have put together a weekly list of Random Acts of Kindness for Forsyth County that we will post every Sunday until the end of November. You can either do the 7 items on our list or make up your own.
What do we want to accomplish?
That's simple – here at Cumming Local we just want to make a difference in the community. So lets band together and do some selfless acts for other people in Forsyth County!
Here is our list for week one…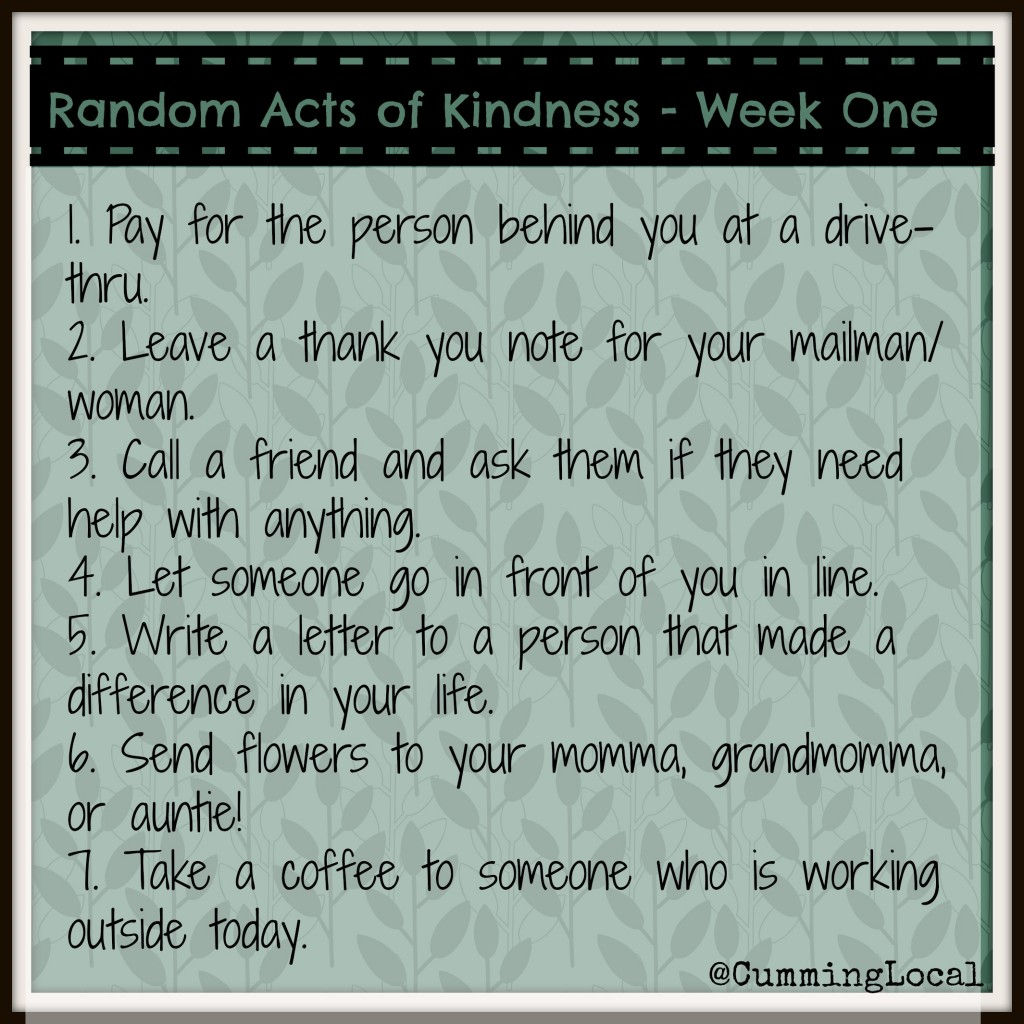 We are pulling some Random Acts of Kindness for Forsyth County ideas from this website. You can go there for more ideas as well. And if you decide to tweet or share on Facebook about it, use the hashtag #LocalRAK and #ForsythCO
Will you join us?
Make sure you are subscribed to our newsletter so you don't miss any of these updates! Click here to sign up to get our updates.