This article is written by contributing writer, Karen Stubbs, from Birds on a Wire Mom. 
Pain now equals peace later. This is one of my favorite phrases to keep in mind when it comes to discipline. If we give it just a little bit of thought, we all will admit this statement is true. But knowing it's true and living it out are two different things, aren't they? Oftentimes, we hate living it out.
We know in order to have money for our future, we must save and live on less today, but who likes living on less? Nobody! We know that to maintain our bodies' health, we must eat right and exercise on a regular basis. But, who wants to eat a salad when you can have a bacon cheeseburger and French fries? Not me!
The same principle applies to our children's lives. If you want to launch an adult child into the world who takes responsibility for their actions, makes good choices in life and has a good work ethic, then you must teach them those things while they are young. And it isn't going to be pleasant all the time! No child instinctively takes responsibility for their actions. In fact, most often they do the exact opposite and blame another person. And we can all think of a laundry list of times our children haven't made good choices! Learning to work hard is another thing that doesn't come naturally. Otherwise, we'd never have to remind our kids to pick up their clothes or get going on their homework! These things are taught at a young age, and over time hopefully, that lesson is learned.
Disciplining your child is the pain that will bring great peace (to both you and themselves) later on in life.
Remember moms, pain now equals peace later.
---
Karen Stubbs, Birds on a Wire – Motherhood Tips & Encouragement Editor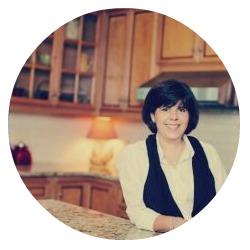 Karen Stubbs is the founder and leader of Birds on a Wire, a ministry designed to equip moms through truth, encouragement and community. Karen is the wife of Greg Stubbs, they have four children, Kelsey, Emily, Taylor and Abby and reside in Cumming, Ga. After graduating from Auburn University, she and Greg moved to Virginia Beach where Greg served in the Navy as a fighter pilot. The Navy was where Karen gained her passion for motherhood and grew in her reliance on God to get her through the tough Navy years as a young mom. She is passionate about challenging moms to experience motherhood in the way God intended it for them and their families.
About Birds on a Wire:
Birds on a Wire is a ministry designed to encourage moms and equip them with Godly practical advice so that they will be able to parent with confidence and feel confident in their ability as a mom. As a mother of four I know firsthand how difficult raising a child is in today's society. A mom can feel isolated, ill-equipped and unsure of herself and her mothering skills. BOAW pulls alongside moms to give practical advice and assure them that their heavenly Father is with them in this journey. If you have little ones or teenagers or any age in between, join us on this journey of motherhood.
Connect with Karen & Birds on a Wire Moms Online: Website | Facebook | Twitter