The Farewell to Norman's Landing
Norman's Landing has been a staple for delicious seafood in Forsyth County & Cumming GA since 1995. This month Norman's Landing will be closing its doors for good. And I think we all can agree Norman's Landing will be greatly missed! The restaurant has given so much back to the community and provided great seafood!
I spoke with Bill Norman this morning and discussed the final days of Norman's Landing. You can still enjoy the delicious food and drinks for a few more weeks. They have a couple of events that I wanted to share with you today.
Also, my friend Julie from MyForsyth Magazine published a beautiful article about Norman's Landing. I'd love for you to read it – Farewell Norman's Landing.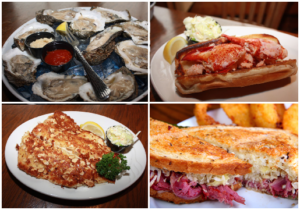 Father's Day – June 18th
For Father's Day they will be open from 11am to 9pm and will be serving food from their brunch and lunch menus.
Some items include Eggs Benedict, Filet and Eggs, Oysters, Lobster Roll & much more. To take a look at their menus, click here: Brunch | Lunch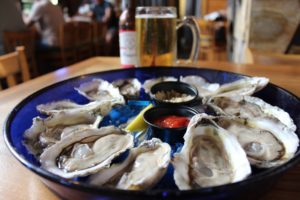 The Last Supper – June 19th
On June 19th, they will be open from 11:15am-9pm. This will be their last day of service. Please plan to come support them for this last day of being open. Norman's Landing will be donating 50% of their profits from the day to four local churches. The churches they will be donating to are: First Redeemer, Parkway Presbyterian, Shady Grove Baptist & Pleasant View Baptist.
To check out the menus before heading to Norman's Landing click here: Brunch | Lunch | Dinner | Kid's Menu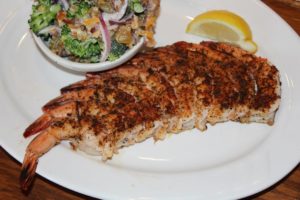 Auction – June 22nd & 23rd
On June 22nd & 23rd 2pm, Norman's Landing will be auctioning off everything inside the restaurant. If there is anything you'd like to purchase, you will want to come early. Everything will be sold! Come by and purchase a piece of Forsyth County's historic Norman's Landing!

More About Norman's Landing: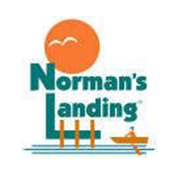 In 1995, when Bill Norman began building his restaurant on a 3-acre piece of land in south Forsyth County, Georgia, everyone told him he was crazy. You'll never make it, they said. You're building a restaurant in the middle of nowhere, they said. But Bill had a dream.
As a native of Atlanta, Bill had been visiting Lake Lanier and Forsyth County since his childhood and has lived on Lake Lanier for almost twenty years. He knew that this would soon become one of the fastest growing suburban areas in the nation. You could say he was ahead of his time.
Connect Online: Website | Facebook
Address: 365 Peachtree Pkwy, Cumming, GA 30041
Images courtesy of Norman's Landing