NoFo Brew Co: 10 Things You Need To Know
If you haven't heard the exciting news for North Forsyth County, let me share with you! North Forsyth is gaining a new brewing company. NoFo Brew Co is planned to open this fall. I was able to connect with one of the owners, Joe Garcia, to get some details that I believe you all will want to hear! Be sure to scroll down and follow along online with this new brewery. As always, we want to support local small businesses.
10 Things You Need To Know
#1 – The target open date is in August 2019. I will let you guys know if this date changes. I will also let you know about any grand opening events!
#2 – The space is 6100 square feet with a taproom, member area, and a production facility.
#3 – Demo has already started at their location. NoFo Brew Co will be located at 6150 Georgia Highway 400 in Cumming, GA.
#4 – Owners Bryan Miles, Shannon Miles, and Joe Garcia have wanted to bring this project to North Forsyth for nearly a year now. They are thrilled it's happening!
#5 – All three owners live and raise their families in Forsyth. Let's support this locally owned and operated business!
#6 – This brewery will be family-friendly and dog-friendly.
#7 – The plans include an outdoor patio, fire pit, indoor tap room with TVs, and an exclusive member lounge.
#8 – NoFo Brew Co will start with 6-8 beers and plans to grow to 12-14 beers.
#9 – They want to create beers that people love. Beers such as IPAs, Sours, Goses, Lagers, Pale Ales, and much more!
#10 – Shannon, Bryan, & Joe's goal is to create a unique environment around great craft beer where new ideas and friendships are brewed. For them, NoFo Brew Co is a dream come true!
Can't wait for Fall 2019! How about you?
The Owners & Their Story: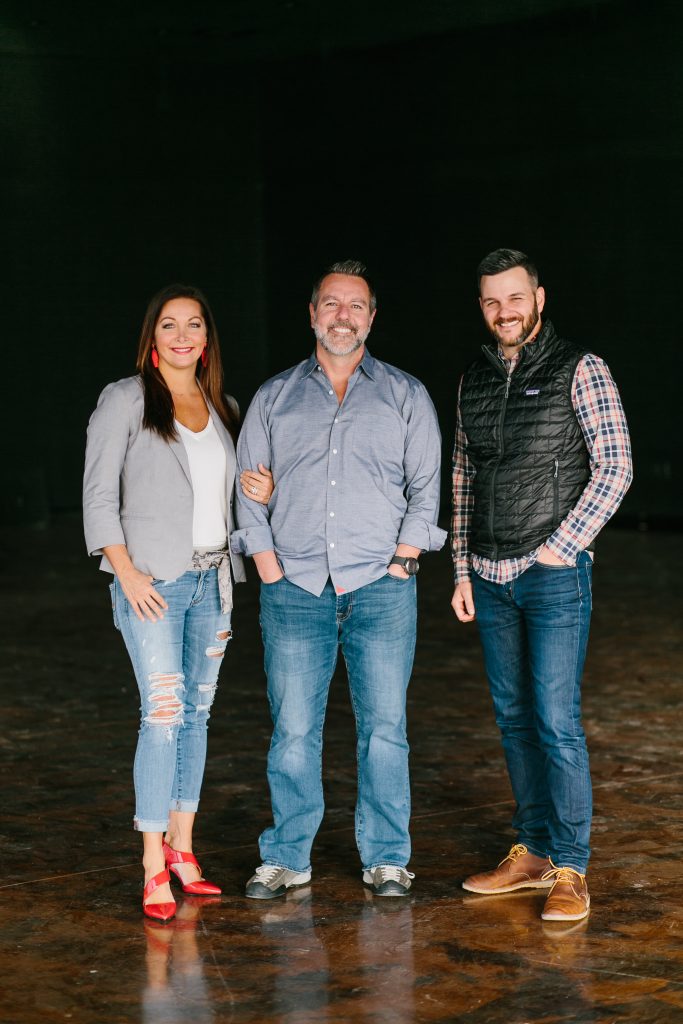 We're three friends, business partners, and long-time Forsyth County residents with a passion for craft beer and a perpetual craving for adventure. We're here to give Forsyth County, Georgia (FoCo) the unique environment it's been missing. We love craft beer. No, seriously, we LOVE it. We've literally tasted it all over the world. We also love adventure. We've summited peaks in the western U.S., skied the breathtaking backcountry of the U.S. and Canada, watched the great migration on safari in Africa, tasted wine in South America, backpacked trails all over the U.S., and explored all over Europe. We've traveled the world, but now it's time for a NEW adventure right here in our hometown. Our dream is for NoFo Brew Co to become a unique environment centered around great craft beer where new ideas and friendships are brewed. We can't wait to enjoy a beer with you.
Read the bios for Shannon, Bryan & Joe – right here.
Connect with NoFo Brew Co Online: Website | Twitter | Instagram | Facebook
NoFo Brew Co will be located at 6150 Georgia Highway 400 in Cumming, GA. It'll be family-friendly, dog-friendly, and something truly special. Keep an eye out for our updates and get ready to tap your adventurous side with us.