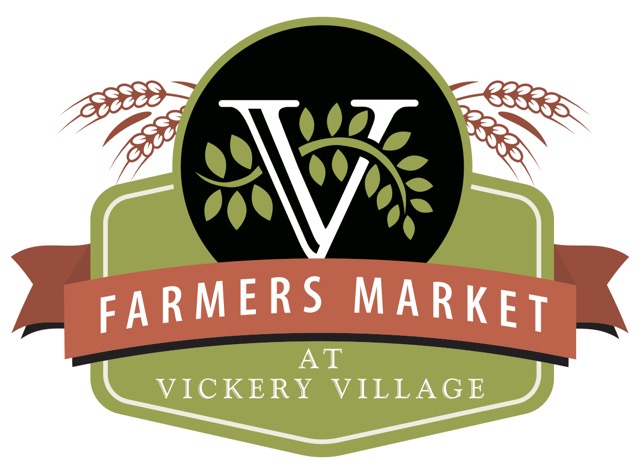 Introducing The New Vickery Village Farmers Market
We are so excited to announce a NEW Farmers Market in Forsyth County! Vickery Village Farmers Market opened on May 17th. This new fabulous Farmers Market is held every Thursday from 9am to 12pm in the Vickery Village Courtyard (5855 South Vickery Street, Cumming, GA 30040) until December 20th. Please note – This event is rain or shine.
{Also, as an added tip from me to you – you will want to go on the early side (closer to 10am) because it possible farmers might sell out of their products.}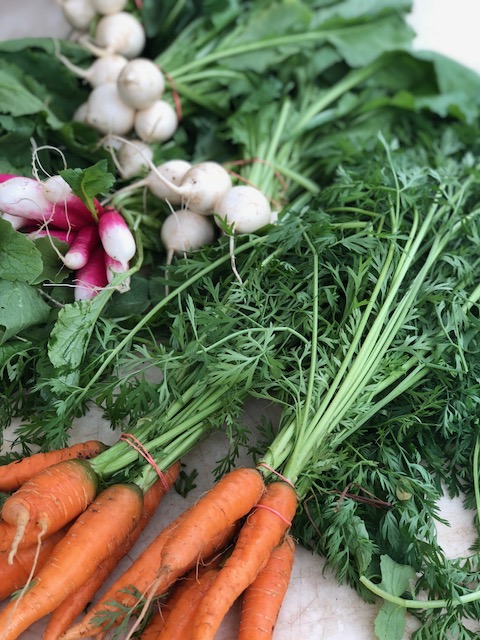 Vickery Village Farmers Market Mission
The mission of the Vickery Village Farmers Market is to provide access to fresh, high quality, locally-produced and healthy food products to the local community. All products offered at the market will be produced by local farmers and vendors and grown or produced using
organic practices to the extent feasible.
The market standard incorporates the principles embodied under the Certified Naturally Grown (CNG) guidelines. Farmers that have received their CNG certification or USDA Organic certification will be given preference as well as those located in Forsyth County and within a 50 mile radius of Vickery Village.
To keep up with upcoming events, check out their facebook page – Vickery Village Farmers Market.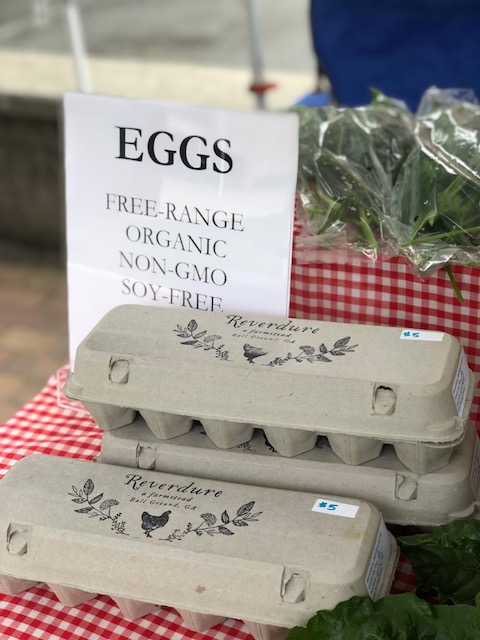 Participating Farmers
If you are anything like me, then you want to know who will be there and what will they be carrying? Below you will find a preliminary list of the farmers that are planned to be there. Also, you should know that this list will continue to grow and as it does, we will add more farmers.
We grow vegetables, herbs and fruits with nutrient density as our goal. We focus on utilizing natural methods of agriculture that establish and build soil.
All of our products are organic and free from toxins and harmful chemicals. Each recipe is hand crafted in our very own kitchen. We ensure that you'll experience joy from trying our products.
Growing fruits and vegetables for our community using organic practices and sustainable methods.
At Bramberi Farm we are dedicated to the production of Naturally Grown Berries, managing the crops and the entirety of the farm with sustainable agricultural practices.  Our Berry Production Practices have been accepted as Certified Naturally Grown to ensure you get the most wholesome berries on the Market.
Hydroponically grown lettuce greens including but not limited to Baby Kale, Cilantro, Bibb Lettuce, Baby Romaine, Spring Mix, Basil & Arugula. 
We bake yeast breads, sweet breads, muffins, cookies, cinnamon rolls, brownies, dips, using all natural or organic ingredients. We mill our most of our grains and some of our products are gluten free.
Cane Creek Farm produces a wide variety of fruits and vegetables throughout the year. With a focus on supplying seasonal produce to local families and restaurants, we offer strawberries and lettuces in the spring; squash, eggplants, and tomatoes in the summer
Leilani's Gardens grows year round produce from cool weather vegetables to warm season vegetables. We also grow flowers like annuals, perennials, containers, herbs, succulents.
We provide fresh seafood to the Atlanta area and North Georgia Mountains. Straight from the coastal waters to your table! Some of the seafood you might expect to see available is black grouper, bay scallops, clams, catfish, mahi mahi, red snapper and much more!
We carry all kinds of gluten free baked goods that you wouldn't know are gluten free!
At Great Harvest, we specialize in baking with whole grains including Montana Red, Summer White, Spelt, Rye, Durum and Kamut. Whole grains are a true super food offering the greatest nutritional bang for the bite. And we're experts at making our whole grain bread taste phenomenal.
Sausage World's entire menu of handcrafted artisan sausages includes something for everyone. From Argentine Chorizo Criollo to Swedish Korv Potato to Vegan Burger, we have an international flavor to spice up your menu. Endless possibilities begin with Sausage World! Our line of artisan-made products can be used in creating an assortment of gourmet meals. From appetizers to main dishes, Sausage World products deliver the quality and freshness you need to create delicious dishes.