Unique Gifts Worth Giving From Naturally Curated
From the most conscious brands…In a perfectly packaged experience
Weddings, birthdays, new babies, graduations, retirements, mother's day, father's day…the list could go on and on with all the gift giving times. And I don't know about you but as the years pass it gets harder and harder to come up with a great gift idea. I will confess that most of the time I settle for giving a gift card. Yet I always think there has got to be a better way! Today it's an honor to introduce you to Naturally Curated. A new local company being run right here in Forsyth County. And as you know I have a deep love and passion for sharing about local businesses.

"Naturally Curated's mission is to provide quality products and a unique experience for our customers." – Elizabeth Hood, owner & operator
Quality Products: We deliver the best products we can find!  We seek out natural, local, organic, American-made, fair trade and eco-friendly products, as much as possible.  This same philosophy is applied to our office practices and packaging, too!
Unique Experience: Our goal is to build long-term relationships.  We want you to be excited about your purchases, understand the product benefits, and expand your knowledge of clean living and eco-friendly practices.  We would love to help you individualize your purchase and make the process simple; we are here to support you and those you care about.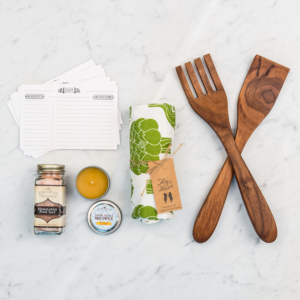 Discount Offer for Cumming Local Readers
I'm pleased to offer a special discount code for you to use. This code will give you 20% off your order.
The promo code is CUMMINGLOCAL20.
You will need to enter the promo code at check-out. This offer is valid until July 31st.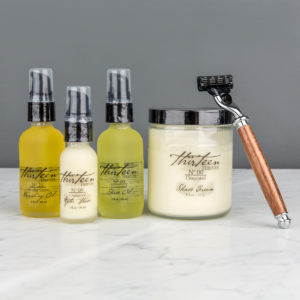 Now that you have been introduced. What's the next gift you need to get? Give Naturally Curated an opportunity to provide the perfect, unique & quality gift for your friends, family, or business partners.
Insider Information: Naturally Curated has gifts already put together on their website. But they can also create customized gifts. You can reach out to them directly for more information on this. Whether you need a meaningful gift for your employees or a special gift for a friend going through chemo or your father-in-law's retirement, Naturally Curated will take excellent care of you.
---

As a mom of two little ones and a wife to an executive husband, Elizabeth knows it's important to make informed purchase decisions. Decisions that help keep her family healthy, and her house a place of respite for our bodies (that get bombarded with toxins daily). Her goal is to help your family and friends also make informed decisions that result in a better quality of life. This is her passion. That's why she offers quality products and a unique experience.
Connect Online with Naturally Curated: Website | Facebook | Instagram