Whatever season of motherhood you're in, being a mom is often lonely. Whether you're a new mom trying to figure out nursing and nap time or a momma in those busy middle years, driving carpool and juggling work, school, and the demands of home. Maybe your kids are older now and the support network you had as a young mom seems to have evaporated. Loneliness is often a fact in this season of life, so here are a few ideas to help you out. Make the first move! Text a friend and set up a casual play date with the kids or a kid-free lunch if your children are older. Don't do what we are all guilty of by saying, "We should get together soon!" Text a specific date and get that meeting on the calendar. Be okay if something comes up and they cancel – that happens a lot in this season of kids and conflicting priorities – and keep on trying! Look around and see if there is anyone in your life that could use a helping hand – then see how you can be a friend to them. This helps take your focus off your loneliness and gets you thinking about someone else.
Look around for a group of moms to join, and if you can't find what you're looking for, start your own group! There are so many options these days. Whether it's a work-out group (there are even work-out classes based around using your stroller now) or a MOPS group or of course, a Birds on a Wire group. I love how BOAW groups often start in a neighborhood. A mom may not be interested in coming to church with you, but they will often come to a mom's group. I've had groups with several ethnicities represented and moms from all different walks of life. There were un-churched women, women who were leaders in their churches, and women with Muslim and Hindu backgrounds, but all of them had two things in common: they were mommas and they wanted to be in community. A few groups even branched off from that group and some of those women are now in church for the first time ever! How incredible would it be to be a part of a story like that in your community?
Finally, pray and ask God to bring you a friend! Be specific. Ask God for a friend with kids your kids' ages, or for a single mom friend or a friend who lives nearby. God delights to hear our prayers and He delights in giving us good gifts. Take heart mommas, this may be a lonely season, but your heavenly Father will never leave you alone.
---
Karen Stubbs, Birds on a Wire – Motherhood Tips & Encouragement Editor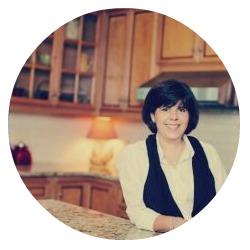 Karen Stubbs is the founder and leader of Birds on a Wire, a ministry designed to equip moms through truth, encouragement, and community. Karen is the wife of Greg Stubbs, they have four children, Kelsey, Emily, Taylor, and Abby and reside in Cumming, Ga. After graduating from Auburn University, she and Greg moved to Virginia Beach where Greg served in the Navy as a fighter pilot. The Navy was where Karen gained her passion for motherhood and grew in her reliance on God to get her through the tough Navy years as a young mom. She is passionate about challenging moms to experience motherhood in the way God intended it for them and their families.
About Birds on a Wire:
Birds on a Wire is a ministry designed to encourage moms and equip them with Godly practical advice so that they will be able to parent with confidence and feel confident in their ability as a mom. As a mother of four, I know firsthand how difficult raising a child is in today's society. A mom can feel isolated, ill-equipped and unsure of herself and her mothering skills. BOAW pulls alongside moms to give practical advice and assure them that their heavenly Father is with them in this journey. If you have little ones or teenagers or any age in between, join us on this journey of motherhood.
Connect with Karen & Birds on a Wire Moms Online: Website | Facebook | Twitter