If you are the parent of a graduating senior, this Tip On Motherhood is for you! 
The school year and this high school season of life are coming to a close. Maybe high school was a fun and memorable season for you and your child or maybe you are ready to kiss all of its drama good-byes and jump into whatever the next season holds.
Either way, my advice to all you mommas out there is to try and enjoy the next few months with your graduating child. Enjoy the process of shopping for their dorm or new apartment, soak up the lazy days of summer before they embark on the next phase of their journey into adulthood and maybe make a few extra runs to your local ice cream shop.
Above all, be encouraged that your time as a mom is not over. Your child will return home, and my hope for you is that your relationship with your child will only grow closer during the next several years. I know that was true for the relationship I had with each of my four during their college years. I think sometimes distance does make the heart grow fonder with a parent and a child. Today I have a rich relationship with each of my children that truly took off after high school ended.
Cry a few tears if you need too, but also look ahead to the new experiences you have in store and get excited for the season ahead of you both!
---
Karen Stubbs, Birds on a Wire – Motherhood Tips & Encouragement Editor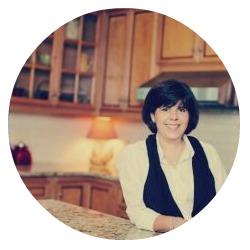 Karen Stubbs is the founder and leader of Birds on a Wire, a ministry designed to equip moms through truth, encouragement, and community. Karen is the wife of Greg Stubbs, they have four children, Kelsey, Emily, Taylor, and Abby and reside in Cumming, Ga. After graduating from Auburn University, she and Greg moved to Virginia Beach where Greg served in the Navy as a fighter pilot. The Navy was where Karen gained her passion for motherhood and grew in her reliance on God to get her through the tough Navy years as a young mom. She is passionate about challenging moms to experience motherhood in the way God intended it for them and their families.
About Birds on a Wire:
Birds on a Wire is a ministry designed to encourage moms and equip them with Godly practical advice so that they will be able to parent with confidence and feel confident in their ability as a mom. As a mother of four, I know firsthand how difficult raising a child is in today's society. A mom can feel isolated, ill-equipped and unsure of herself and her mothering skills. BOAW pulls alongside moms to give practical advice and assure them that their heavenly Father is with them in this journey. If you have little ones or teenagers or any age in between, join us on this journey of motherhood.
Connect with Karen & Birds on a Wire Moms Online: Website | Facebook | Twitter