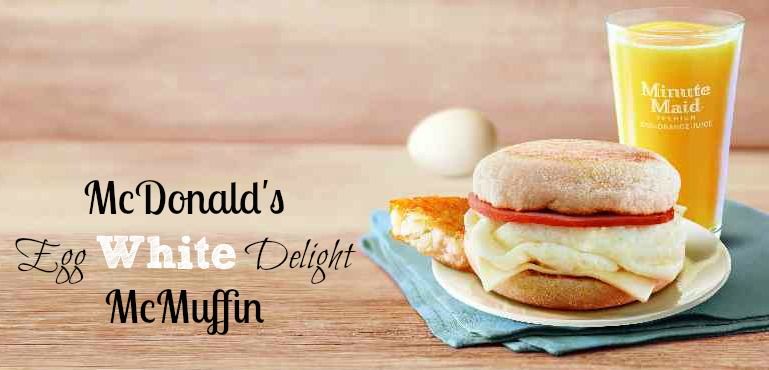 Healthy Holiday Tips with Andrea Riggs

Earlier this year I had the opportunity to meet & hear Andrea Riggs, health & fitness expert at McDonald's (yes, McDonald's of all places).  Myself along with other Atlanta area moms & bloggers packed the playground area to hear her speak.  She made us work a little too – giving us a 10 minute work out lesson inside the restaurant!
I really enjoyed her realistic approach to health & wellness.  She's a busy mom that understood all of our distractions.  She helped give practical tips from her book "Get Body Beautiful".
We definitely have distractions and life pulling us in all directions any time of the year, but the holidays are certainly even crazier.  The holidays are a time for celebration and family, not to put on extra unwanted pounds. This holiday season, make a plan to "Get Body Beautiful" and stay healthy over the holidays with recommendations and a video from national fitness guru and author Andrea Riggs.
She's actually sharing 5 tips to help get through the Holidays:
1.  Start with Breakfast
2.  Get a daily, 10-minute workout
3.  Fill up on Water
4.  Walk, Walk, Walk
5.  Snack Healthy
Now these types, alone, certainly aren't going to help you lose 20lbs over the holidays, but the holidays are meant to maintain, in my opinion!  Enjoy the holidays.  Maintain the weight.  And NOT put on extra unwanted pounds!
You can see more about Andrea's tips in this video.
So why McDonalds??
Again, it goes back being realistic – more times than not we can help ourselves by simply making the best choice possible.  Nothing irritates me more than someone (aka a family member that knows I'm on a "diet"), asking me … "Can you eat here?" or "Can you eat that"?  Now granted, they are probably just being trying to be helpful but it irks me!  I'm a grown adult without any major allergies – I can eat whatever & wherever I want.  I'll just make a good decision for myself!!
So, even when I find myself at McDonald's it doesn't mean I have to go for a large biscuit with all the works & a couple orders of hashbrowns with a large coke.  I can make better decisions there too!
A few weeks ago, I shared with you about the new Egg White Delight McMuffin from McDonald's.  Have any of you tried it yet?
Atlanta area McDonald's restaurants are serving up a new menu item – the Egg White Delight McMuffin! We're actually one of only two US cities currently testing the new new menu item. Austin, TX will also offer it through the remainder of 2012.
More Information about the new Egg White Delight McMuffin:
The Egg White Delight McMuffin is freshly prepared with 100 percent egg whites, freshly cooked on the grill with melted white cheddar, a slice of extra lean Canadian bacon and served on an English muffin, made with 8 grams of whole grain.
The latest addition to McDonald's wholesome offerings, Egg White Delight McMuffin is full of flavor with 260 calories. The satisfying new breakfast sandwich also serves as an excellent source of protein.
Sounds like a great choice & a great alternative to that large biscuit & hashbrown order!
Disclosure Statement
The Greater Atlanta McDonald's Operators Association (GAMOA) partnered with bloggers such as me to help educate us all about the new Egg White Delight McMuffin. As part of this program, I received compensation. They did not tell me what to purchase or what to say about the use of the product. GAMOA believes that consumers and bloggers are free to form their own opinions and share them in their own words. GAMOA policies align with WOMMA Ethics Code, FTC guidelines and social media engagement recommendations. A winner will be chosen by random and voucher fulfillment will be handled by a third party.