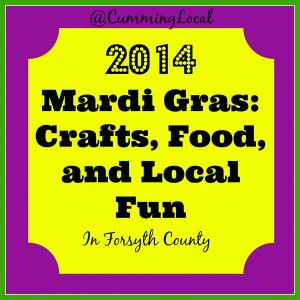 Mardi Gras 2014:  Crafts, Food & Local Fun
Mardi Gras 2014 falls on Tuesday, March 4th this year.  Whether you're celebrating at home or enjoying dinner out, you can do a few low-key things to give the day a bit of celebration!
We're keeping our eyes open for any events or Restaurant specials going on around town to celebrate the day.  If you'd like to add your business to the list of local fun going on around town, email us (info@cumminglocal.com) with all the info!
Mardi Gras Craft Ideas: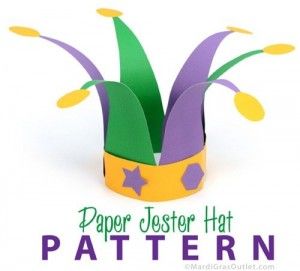 Mardi Gras lends itself to some fun ideas for decorations and crafts.  I found a few that the kids might enjoy, like this free template for a  Jester Hat from Mardi Gras Outlet or this Handprint Mardi Gras Mask for the kids.
And if you want to dress up your table for the occasion, check out this DIY Mardi Gras Charger Plate.
Mardi Gras Food Ideas: 
The Party Dress has a great round-up of "Mardi Gras-Inspired food".  From cocktails to fried crawfish salads, everything on this menu looks great to me!  Click here for recipe links.
Mardi Gras Local Fun: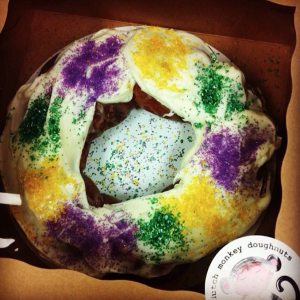 King Cakes from Dutch Monkey Doughnuts – They are approximately 10 inches in diameter and serve 8-12 people.  The cake will also include a hidden plastic baby inside. They are $20 each. Dutch Monkey is asking for you to reserve one by sending them a Facebook message. They will need 48 hours to complete the order.


Mardi Gras Festival – Read stories, make crafts, march in a parade, and much more! Hampton Park Library, March 4th at 4:30pm. Registration is recommended. You can register online by clicking here.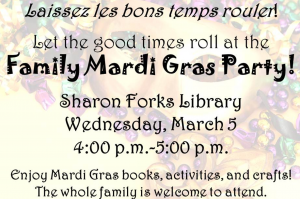 Family Mardi Gras Party – The whole family is invited for this Mardi Gras fun at Sharon Forks Library on Wednesday, March 5h from 4pm-5pm. Click here for more details.
Please note- We will continue to add more local fun as we hear of other activities.