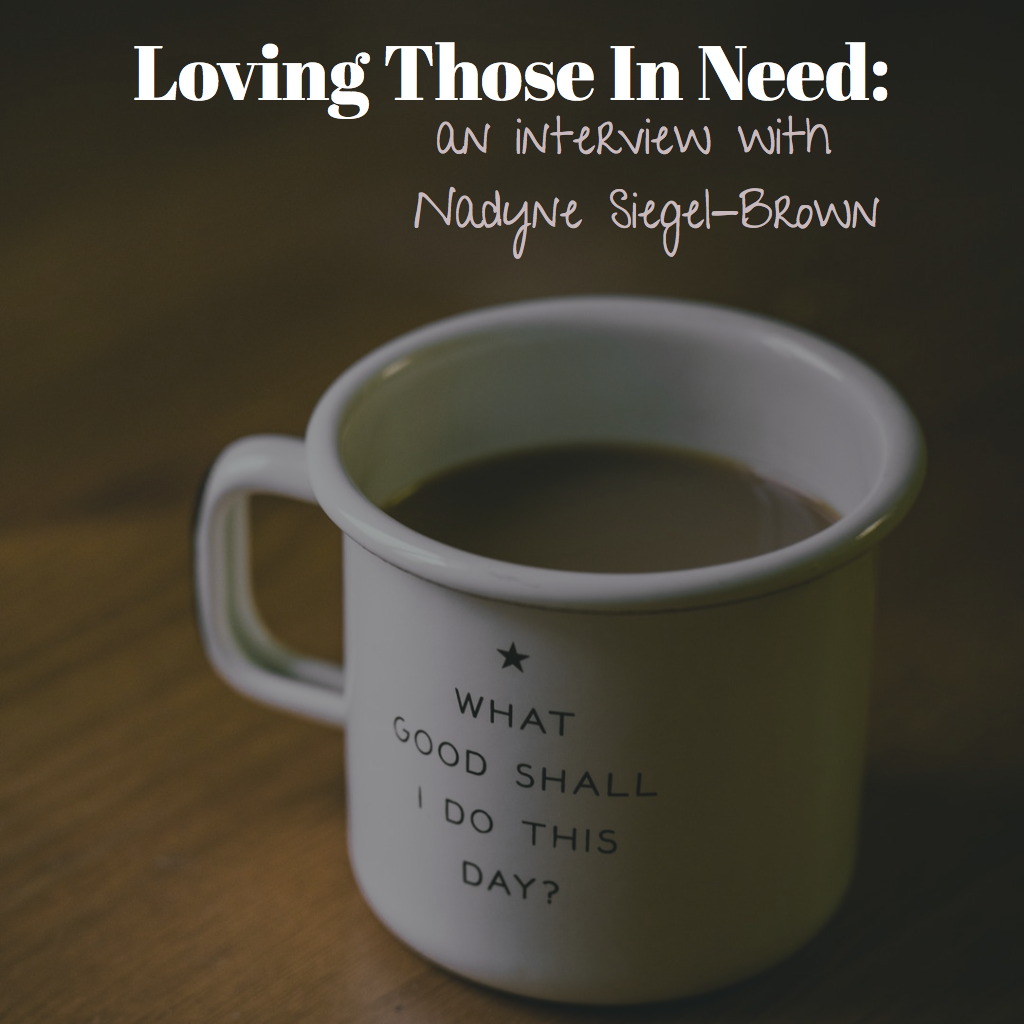 Loving Those In Need: An Interview with Nadyne Siegel-Brown
I had breakfast with Nadyne, owner of SwimKids of Georgia, last week and it was such a joy being with her. She is so passionate about teaching children and adults to swim. And her dedication to that purpose is so attractive. It makes you want to be part of what she is doing.
Nadyne is known for the special way she connects with babies as well as those with special needs. She meets them in a unique way and they respect her over time even without a spoken word. I wanted to get more of an insight into what she does through SwimKids of Georgia. Below are some questions I asked her when we had breakfast.
As an added note, we ate at Wildflower Eatery in downtown Cumming. It is always fresh and super tasty!
Being that February is all about love. How does SwimKids show love to the staff and swimmers?
"We do a lot of positive reinforcement with our swimmers and staff. With the swimmers, we get right to their level and always make eye contact. During a session, I will talk to the child one on one about everything that's going on. I think keeping them informed helps them to trust me over time."
What is your favorite service project you guys have done?
"We have done quite a few service projects over the years. I don't have one that stands out above the rest. But I do have a four that I think of right away. First, we had a great time collecting items for a backpack drive. It was so fun to do it with the swimmers and staff. We've also done many food drives and those are great as well. I like when we can do something where we all come together. Another one that was very touching – was when we sponsored a single mom. We helped with any needs she had plus pampered her as well. Last but not least, if I become aware of someone in need that needs swim lessons I will give them for free. No one should not know how to survive in the water."
What are a few good ways for swimmers to give back to their coaches?
"This is a great question. I would love to see our swimmers give their coaches verbal affirmation. And don't forget about coaches when it comes to the holidays. They are teaching your children just like at school. This is just swim school. Also, letting me know when a coach does something fantastic or above and beyond would be wonderful so I can praise them as well."
Tell me more about your non-profit – JACOB.
"I'm so glad you've asked me about this. JACOB stands for Just a Couple of Bubbles. And it stands for much more than that. JACOB was started as a way for me to honor my son. He loved the underdog. He was a champion for the underdog. He simply hated seeing someone struggle and would go out of his way to make positive change for others. He started teaching with me when he was only 17 years old. And if I could put words to what he would say to me today it would be – "It's about time, mom." Yes – it's about time that I do something to honor him. He left this earth 9 years ago in 2009. But I believe it's taken me this long to figure out exactly what I wanted to do. With JACOB, I want to find ways to love those in need. That could mean random acts of kindness, seeing a need and meeting it, doing for one what I'd like to do for all, helping in the fostering system, more food drives, more backpack drives, a luggage drive, giving children an opportunity to help other children, and so much more. We are just getting started and I can't wait to see what we can do and how we can change lives."
"The world is covered with water and I can't believe how many people can't swim. I want to change that. That's how I change the world – one swimmer at a time." – Nadyne Siegel-Brown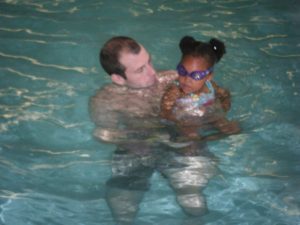 ---
Learn More About Nadyne Siegel-Brown (Owner) at SwimKids of Georgia:


Nadyne has been teaching aquatic survival since 1987, dedicating her life to saving children from drowning. Her focus is on teaching infants, toddlers and young children proper survival skills and educating parents and caregivers on the layers of aquatic protection. Her passion is contagious, and most of her young students develop a love for swimming, which translates to a lifelong sport for health and well-being.
A message from Nadyne: Growing up in Central Florida, water has always been a huge part of my life. In 1986 I was introduced to aquatic self rescue for infants and toddlers when I enrolled my 18 month old in such a program. I was a water baby and that's what I wanted for my son. Watching Jacob's aquatic transformation inspired me to become an instructor. Searching for a gentler and more comprehensive approach to teaching swimming, Aquatic Specialist of Atlanta and then SwimKids of Georgia was born. Today, I am continuously honing my skills by learning new and innovative ways of teaching swimming from other instructors in the aquatics field. My young students never cease to amaze me with their aquatic abilities and their love for the water.
Over the years, I have received calls and letters from parents whose children have experienced an aquatic accident. Whether at a pool, lake, or hot tub, parents are incredibly relieved to find that their children have saved themselves. "The lessons really work!" It also gives me great pleasure to see so many of my students move on to competitive swimming both on summer and year round teams. The satisfaction gained from working with these children is the reward for all my efforts, and I look forward to waking up and going to work every day. I want to thank you for your interest in SwimKids of Georgia home of Infant Aquatic and I hope that you will take the steps to give your child the edge that could possibility save his/her life.
Connect Online with SwimKids of Georgia: Website | Facebook | Twitter | Instagram