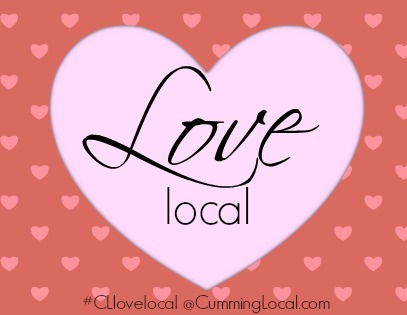 Love Local
It's been three and a half years since I started Cumming Local.  The mission was simple – to help our readers find things to do, places to go & small businesses to support – locally!  In the process we've come to know some really great businesses and we love getting to share them with you!   While an unexpected day off due to snow and ice may be nice, it can also be HARD on a local, small business.
Most stores will be opening back up this weekend, so we want to remind you (and so fitting on Valentine's Day), to LOVE LOCAL.  Maybe you do that all year long or maybe this weekend is a great time to start.  Whichever may be the case let's LOVE LOCAL this weekend and love local BIG.
We've made it easy by highlighting a round-up of activities and sales this Valentine Weekend, but definitely be sure to check out all that our current sponsors have going on right now too – they are the reason this website keeps going!


Winter or Spring, let Jamie help sell & find your perfect home!
Visit Epling-Mertz Team Online  |  Like Epling-Mertz Team on Facebook
View Current Listings

Who doesn't want to escape to tropical weather when this is over?
And Jenny's ready to book it for you!
Visit Jenny Reed & Our Cruise Planner Online  |
Like Jenny Reed & Our Cruise Planner on Facebook
You deserve to relax & be pampered – so take advantage of all the services Skin Solutions has to offer, including these Valentine Specials.
Visit Skin Solutions Online  |  Like Skin Solutions on Facebook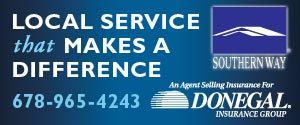 Winter Weather's a great reminder to makes sure your home & auto coverage and right for you & your family.  And Craig at Southern Way can make sure it is!
Visit Southern Way Insurance Online |  Like Southern Way Insurance on Facebook
Spring is surely around the corner!  Let ACA Landscaping get your yard ready to bloom!
Visit ACA Landscaping Online  |  Like ACA Landscaping on Facebook
An adjustment may be just the perfect thing after all that sledding, shoveling and fun – and Dr. Marchman is the Chiropractor I trust for my kids!
Visit Vickery Chiropractic Online  |  Like Vickery Chiropractic on Facebook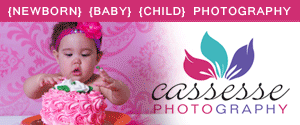 The babies are growing quickly!  Now's the time to let Terri capture these moments!
Visit Cassesse Photography Online  |  Like Cassesse Photography on Facebook
Learn a new hobby this season or help your student continue to master theirs with Violin/ Viola Lessons with Ginger!
Like Violin / Viola Studio on Facebook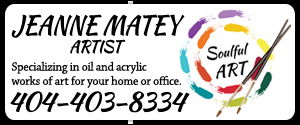 With the change of seasons around the corner, dress up your walls with a work of art – Soulful Art from Jeanne!
Like Soulful Art on Facebook


The perfect cure for Cabin Fever is a drop-in date at Glazed & Fired!   And our GNO Events at G&F make the perfect reward for a LONG winter!
Like Glazed & Fired on Facebook | Visit Glazed & Fired Online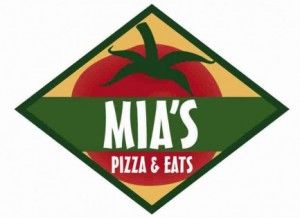 This Mom is tired of cooking & cleaning!  If you're the same, then enjoy a great dinner with our friends at Mia's!  And be sure to check out their Valentine Special.
Like Mia's Pizza & Eats on Facebook  |  Visit Mia's Pizza & Eats Online

Parklane Jewelry, Jackie Martin
Reward your self for a long week and winter with a little bling!!  Or take advantage of all your girlfriends ready to get out of the house & let Jackie help you host a party for FREE bling!
Visit Parklane Jewelry, Jackie Martin Online

LOVE LOCAL.
#CLlovelocal