Looking Back On 2019 And Forward To 2020 in Forsyth County
As we are coming to the year end, I always feel like it's important to look back and see what happened in this year that it's ending. I also feel it's imperitive to get excited about what's to come. Our Forsyth County Chamber of Commece shares that same value with me. Every year end, they release an annual report. Instead of sharing that with you, I thought it would be more helpful for me to summarize it for you.
Forsyth County Chamber's Mission
The Chamber's mission is to advance positive business growth and community partnerships to promote a superior quality of life for all who live in Forsyth County. That means that the mission hasn't changed. Their foundation is firm and secure. I love that their mission includes the owrd "positive." and "superior quiality of life." In FoCo, we should be thankful for how focused our Chamber is on their mission.
2019 Overview
From a new home and brand for our Chamber to the launching of Forward Forsyth (a partnership entity connecting business and government entities to focus on Forsyth's success into the future), I am proud of what our Chamber has accomplished in 2019 and what is in store for the future.
In the following sections you will learn more about the organization's current accomplishments and the ideas for the future.
Forward Forsyth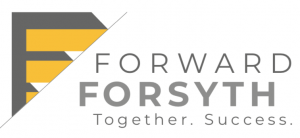 The Forward Forsyth team has worked on more than 40 economic development projects since the beginning of 2019, contributing to the creation of nearly 800 new local jobs and nearly $104 million in new capi- tal investments. Some notable projects from this year include:
Gant Medical
Encompass Health Corporation
Halcyon
Along with a new brand and the projects, the Forward Forsyth team grew it's staff by adding a new position that was a recommended portion of the strategic, five-year economic development plan. Alex Warner joined the Forward Forsyth team on April1st as the Project Manager for Existing Industry.
A New Brand

In 2018 the Chamber Board of Directors tasked Chamber staff to gather data to determine if it was time for the organization to rebrand. Based on this data, the rapid changes occurring in Forsyth County and the new horizons for our local economy, the Board endorsed a rebranding initiative for 2019. In March, the Chamber staff began building the infra-structure for new brand development. A committee of Chamber Board members was formed and they began meeting on a monthly basis.
It took the rest of the year to walk through the process. But in November 2019, the new brand was released. To learn more about the why, feel free to read this recent article: New Look But Same Same Focus For Our Forsyth County Chamber
A New Home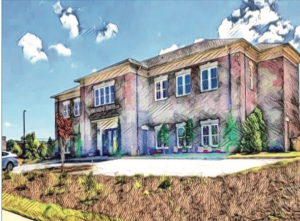 The Chamber purchased the previous property and moved into it in 2000. It was a great move for the organization. It helped the Chamber to grow financially and programmatically in ways that would have been impossible elsewhere. For the organization to continue to achieve the membership's vision and goals for the future, it is imperative that the Chamber's space facilitate a new way of working and improve the Chamber's deliverables to its members. Which meant it was time to move out of this location.
The first step in the process was to sell the current facility.The second step is to construct a custom facility to help serve the membership better and reflect the growing needs of Forsyth County. Chamber staff and stakeholders are excited about the possibilities this opportunity will provide to align the organization's visual surroundings with the Chamber's new aspirational brand.
On December 19th, the Chamber of Commerce broke ground at 212 Webb Street, Cumming. You can read more about the historic event on this Forsyth County News article – Forsyth Chamber Breaks Ground for New Headquarters.
While the community awaits this new home, members and residents can continue to connect with the
Forsyth County Chamber at: P.O. Box 1799, Cumming, GA 30028, 770-887-6461.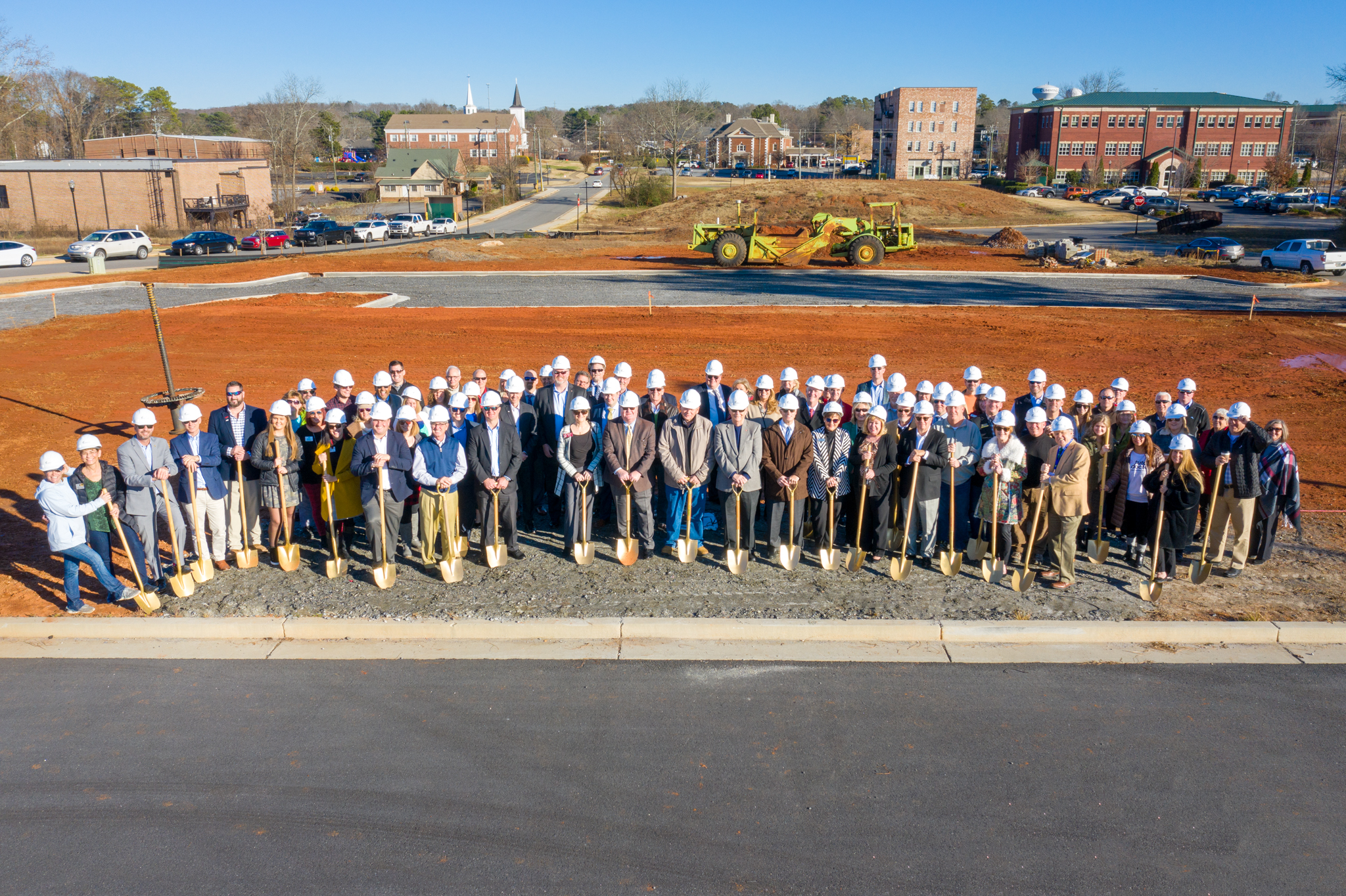 Tourism
The Chamber'sTourism Department exists to increase visitor investment in Forsyth County.The capstones of the department's efforts are the amateur sports market and the film industry. Recruitment of film productions and amateur sporting tournaments to Forsyth County result in positive economic impacts through hotel taxes, sales taxes on visitor purchases and increased opportunities for local businesses.
The Chamber's Director of Tourism, Michelle Daniels, created the Film Forsyth initiative, to highlight Forsyth County as a "Camera Ready" community. The goal of this new initiative is to offer support to the film industry and create a one stop resource for film productions.This includes assistance in location scouting, providing support to film productions who need guidance on securing lodging, permits and introductions to local businesses who support the industry.
TIP: Make sure you are following @DiscoverFoco on Instagram to stay up to date with FoCo Tourism!
---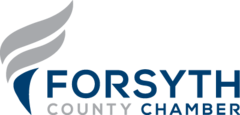 The Forsyth County Chamber of Commerce wishes you a happy and healthy 2020!
For more information on how to become a member in 2020, follow this link.