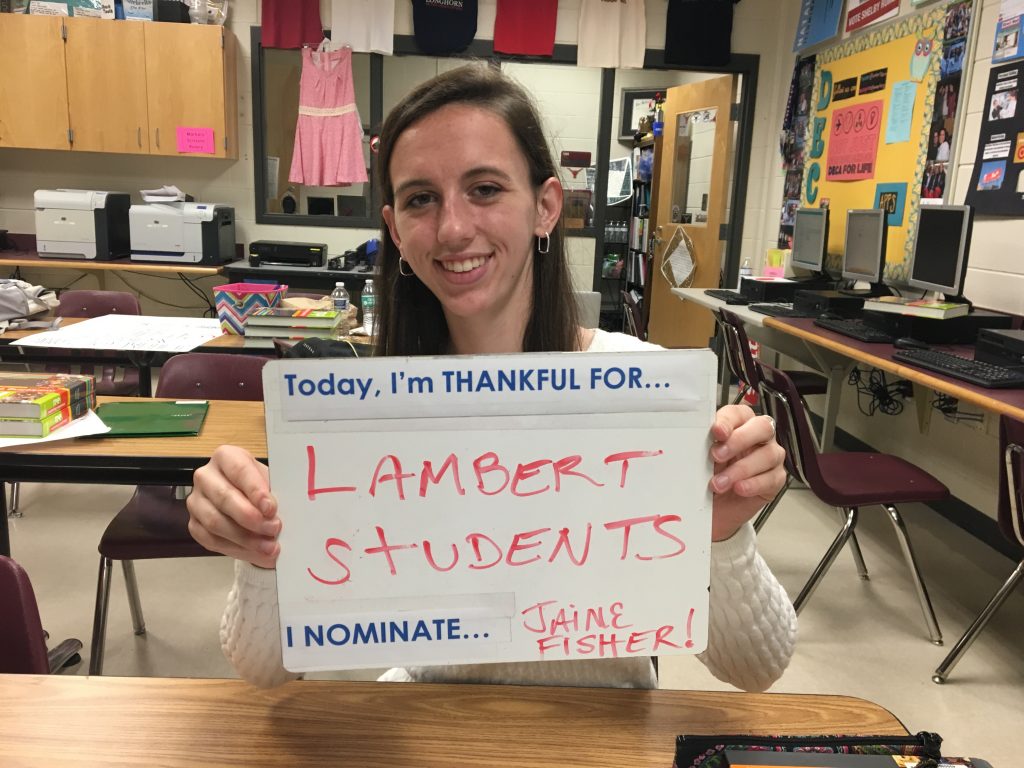 From February 16-18, Lambert DECA is traveling to Atlanta for State Competition. This year, Ari Vlajk and Laura Hancher are competing in the Community Service Project to raise both money and awareness for the American Cancer Society.
Throughout their efforts, one of their goals was to help the Forsyth community embrace a more positive outlook on their lives. They accomplished this with the "Thankful for Challenge" in which administrators, teachers, and students from LHS were invited to write something that they are grateful for on a small, hand-held whiteboard. The answers ranged from physical belongings, such as avocados and coffee, to intangible concepts, like friendship and faith. Then after writing their answer, they wrote who the nominated to complete the challenge next. The girls then would snap a picture of them and begin to track down the next person.
This project has made a larger impact on our community than previously expected, for they have now completed over 100 challenges, creating a chain-reaction of positivity at Lambert.