Kiddie Academy Cumming: Give Your Children The Opportunity To Explore And Learn This Fall
"We need the tonic of wildness…At the same time that we are earnest to explore and learn all things, we require that all things be mysterious and unexplorable, that land and sea be indefinitely wild, unsurveyed and unfathomed by us because unfathomable. We can never have enough of nature." ― Henry David Thoreau
I love that quote from Henry David Thoreau. I love it because I agree with what it says. Children need to explore. I believe that the Kiddie Academy gives them that opportunity. The environment at Kiddie Academy is a perfect place for your child to explore and learn this fall. Find out more about their philosophy and don't miss the special (yet limited) fall registration promo listed below.
If you are interested in learning more, Kiddie Academy invites you to come by their upcoming open house:
When: August 4th from 10am-1pm
Where: Kiddie Academy of Cumming, 450 Brannon Rd, Cumming, GA 30041


Kiddie Academy's Philosophy
At Kiddie Academy,® they believe caring and learning go hand in hand. That is why their teachers strive to deliver the most comprehensive learning and supportive environment possible. Children will learn throughout the day, including playtime, because the opportunity to learn is always present.
Kiddie Academy empowers exploration and adventures with:
activities that engage your child's interest and abilities
nutritious meals in family style dining
focus on kindergarten readiness for our preschool and pre-k students
the Life Essentials® curriculum
Life Essentials® is Kiddie Academy's proprietary developmentally appropriate curriculum and supporting programs, methods, activities and techniques help better prepare children for life. Life Essentials gives your child a happier, healthier, more well-rounded foundation for the future. In other words, what children learn at Kiddie Academy will help to prepare them for school and for life.
At Kiddie Academy, children learn from the time they enter our academy until they leave. Throughout the day, children interact with their peers and teachers in small and large groups. They have the opportunity to learn and to discover in their developmentally appropriate learning centers, as well as outside on our age-appropriate playgrounds.
Kiddie Academy understands that two & three-year-olds want to be independent. They want to explore, touch and mimic their peers and teachers. Kiddie Academy took all of this into consideration when developing the Exploring My World curriculum.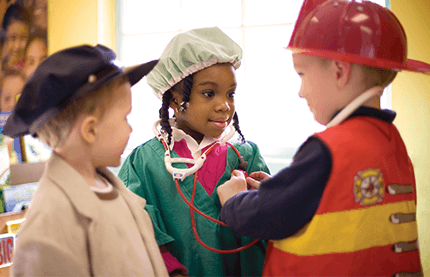 Fall Registration Promo Offer
Registration is open for the fall season and Kiddie Academy has a special offer to share with you! Enroll in the One or Two-Year-Old classrooms by July 31st, 2018 & receive $1000.00 off. You will need to mention the promo code "Local." {This offer is good for the first 30 people to register.}
To learn more, schedule a tour and/or enroll contact Kiddie Academy of Cumming today!
Call: 470-253-7114
Email: cumming@kiddieacademy.net
---
More About Kiddie Academy: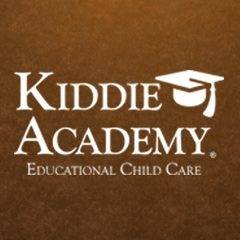 We realize that there are many childcare and daycare options available. Only Kiddie Academy provides the kind of care that focuses on days filled with learning and fun, the key ingredients of our Life Essentials® curriculum. We are also a nationally networked franchise, which ensures strict standards and a consistent experience for your child.
Why standards-based learning is important.
Kiddie Academy's proprietary Life Essentials curriculum focuses on social and emotional character education and physical and cognitive outcomes which are aligned with state preschool learning standards. These standards are based on skills, knowledge, and abilities that children achieve through developmentally appropriate activities and experiences.
The Life Essentials curriculum meets or exceeds the requirements of each state.
Connect Online with Kiddie Academy Cumming: Website | Facebook
Address: 450 Brannon Road Cumming, Georgia 30041
Phone: 470-253-7114