August begins another year for Just One Africa's involvement in the local Forsyth County Schools.  Just One Africa, an international nonprofit, was founded in 2012 in the hopes of creating an organization that could combat the clean water crisis in Kenya.  Over the years their programs have expanded into creating sustainable solutions, empowering women, and protecting the rights of children in central and southern Kenya.  The founder and Director of Operations, Amy Churchill, began sharing these stories and programs with the students in local middle and high schools a little over 6 years ago.  The presentations grew into what is now referred to as "I Am One" club at many of the middle and high schools in Forsyth and Fulton Counties.  
One of the main purposes of the club is to provide a hands-on opportunity for students to become globally aware and take action regarding some of the challenges that people face around the world.   Students not only learn about the problems but also take action in becoming a part of the solution as the serve alongside their peers with our Beads for Water program. This hands-on service activity is part of each club meeting. The students help us string our beautiful paper beads into bracelets, earrings, necklaces and fabulous Christmas ornaments!  In learning to serve others with their heart and hands, students come to personally understand that JUST ONE person can change the world.
Want to learn more about the Just One Africa organization and the Beads for Water program?  Visit www.justoneafrica.org today.  You will find information on how to support this local nonprofit, become involved, and even shop for good!
Upcoming Local Events for the Public
Just One Africa will be part of the artisan market at the 2019 Yonah Mountain Crush Fest in Cleveland, Georgia on Saturday, August 24.  This festival is held annually and is a family event filled with live music, food trucks, artisan market, and wine tastings. All of the Just One products are made by talented artisans in Kenya.  Our handmade jewelry collection provides dignified jobs for women and 200,000 gallons of safe, clean water. Shopping for good has never been so easy! Buy a gift for you and give the gift of life with clean water.
Yonah Mountain Crush Fest
1717 Highway 255 S
Cleveland, GA 30528
When: Saturday, August 24  11:00 am- 7:00pm
Admission: $40.00 per person with wine tastings or $25.00 per person w/o tastings (Children 16 and under are FREE)
---
More About Amy Churchill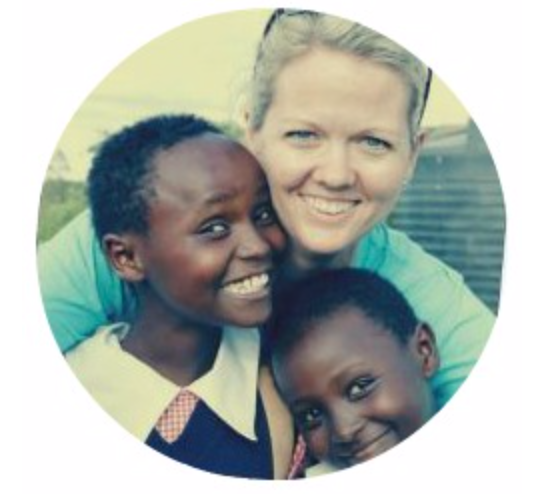 Amy has lived in Forsyth County with her husband Clay and their three kids for 17 years. During her kids early teenage years, their family traveled to Kenya over Spring Break with their church. They returned to the U.S. deeply challenged by what they saw and learned but inspired by the amazing people they met. Just a few months later they launched their non-profit, Just One Africa. Their foundational belief if that JUST ONE person can make a difference, and that JUST ONE person is worth making a difference for. Amy loves the opportunities to build relationships with the wonderful local leaders in the Kenyan communities she serves while away from the states. Upon returning to the US, she connects with schools, churches, and businesses to share ways that our local community can change the world for good.