5 Reasons Your Child Will Flourish at Horizon Christian Academy
Founded in 2000, Horizon Christian Academy has seen incredible growth over the past 18 years. Located just one mile north of downtown Cumming, Horizon Christian Academy's permanent location is situated on a 33-acre campus.
Horizon Christian Academy believes in enriching the lives of students today so they will enrich the lives of others tomorrow. By providing a Christ-centered, non-denominational education, Horizon Christian Academy focuses on individual student growth and community service.
If you are currently in the planning mode for the 2018-2019 school year we would love for you to consider Horizon Christian Academy. And to help you with your decision, HCA has provided 5 reasons why your child will flourish at our school.

#1 – Smaller Class Sizes
On average, the classes at Horizon Christian Academy have 13 students. Research shows that children will thrive in smaller classrooms. HCA believes that smaller class sizes reduce the chances of a struggling student to go unnoticed. Smaller class sizes also allow students and teachers to build strong bonds, which is something the staff at HCA values highly as it promotes better communication and therefore greater results.
#2 – Graduates Enroll in Prestigious Universities
Horizon Christian Academy has a 100% graduation rate and our Academic Deans work with each student individually with the goal of achieving HOPE eligibility upon graduation. Horizon graduates have attended Universities such as Johns Hopkins University, Penn State, UGA, UNG, University of Illinois, UC Davis, UCLA, Belmont, SCAD, Georgia Tech, Berry College, Auburn University and others.
#3 – Wide Range of Extracurricular Programs
At Horizon Christian Academy, you will find a wide variety of extracurricular programs such as competitive fine arts, academic, and sports teams. HCA has been the regional host of the National Rube Goldberg competition annually since 2015. We were the State Runners-up in the GICAA One Act Play in 2017. Horizon has had three consecutive years of individual state champions in essay writing at GICAA State Literary Competition.
Below are the GICAA State Championships:
Math Bowl and History Bowl (2017)
Varsity Boys Basketball (2014, 2016, 2017 seasons)
Varsity Boys Soccer (2017)
Middle School Geography Bee, Spelling Bee, Quiz Bowl, and Chess teams all qualified for state competitions
#4 – Your Student Receives Individual Attention
Students at HCA have the unique opportunity to be a "big fish in a small pond." Students meet regularly with Academic Deans to discuss goals in the areas of academics, social growth and leadership, community service and other areas of interest. At HCA, students can participate and become leaders in a variety of activities and organizations that will help them achieve these goals. Each year, new clubs and organizations are born out of ideas that students bring to our administrative team. Two of our newest endeavors are a fishing team and a marketing team.
A critical time for our students to receive this individual attention is in their junior and senior years of high school. Our Academic Deans guide our students from the very beginning of their junior year as they begin to make decisions for life after high school. Students receive one-on-one counseling through the entire college application process at the beginning of their senior year. Whether their goals are larger universities, technical schools or military service, we commit to connecting our students with the best information and assistance to help them achieve success post-high school.
#5 – Community Engagement
Horizon Christian Academy is actively engaged within the community. Each grade level will go out into the community throughout the year to serve in a variety of ways. The HCA senior class focuses on servant leadership and attends Catalyst Conference at Infinite Energy Arena each year as a part of leadership development. As a school we have partnered with the following organizations in service to our community: Bags of Love meal delivery, Special Olympics, Abba House, Keeping Forsyth Beautiful, The Oaks at Hammonds, The Place of Forsyth County, and Fill Ministries (Meals on Wheels).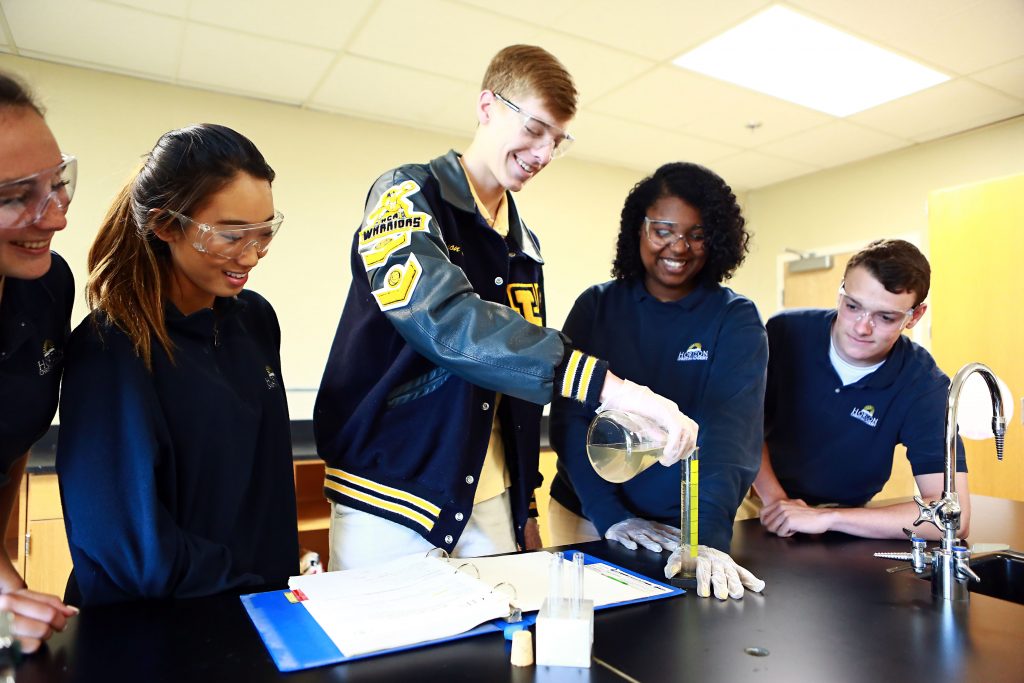 Want to know more? Horizon is having an Open House on July 15th and would love for you to come! Below is more information:
What: Get To Know HCA
When: July 15, 2018 2pm-4pm
Where: Horizon Christian Academy, 1270 Sawnee Drive, Cumming 30040
RSVP by clicking here 
"Our three kids are thriving at Horizon! They did great in FOCO public schools. We had nothing but positive experiences in the schools our kids attended. But our kids (two in the elementary school and one in the high school) have thrived academically, socially, and spiritually at Horizon. They have been given opportunities that have stretched them in great ways. I am so impressed by the teachers and the administrators. They have created a culture that feels like a family, truly cares about each kid, and stresses academics. We love the small class sizes. If you're looking for a different kind of school and education, check out HCA. It's refreshing to watch our kids go to a school where the goals are not standardized test scores and just getting to the next grade. Our kids are challenged academically and are actually learning skills that make them better at home and out in the world." -Casey & Julie Ross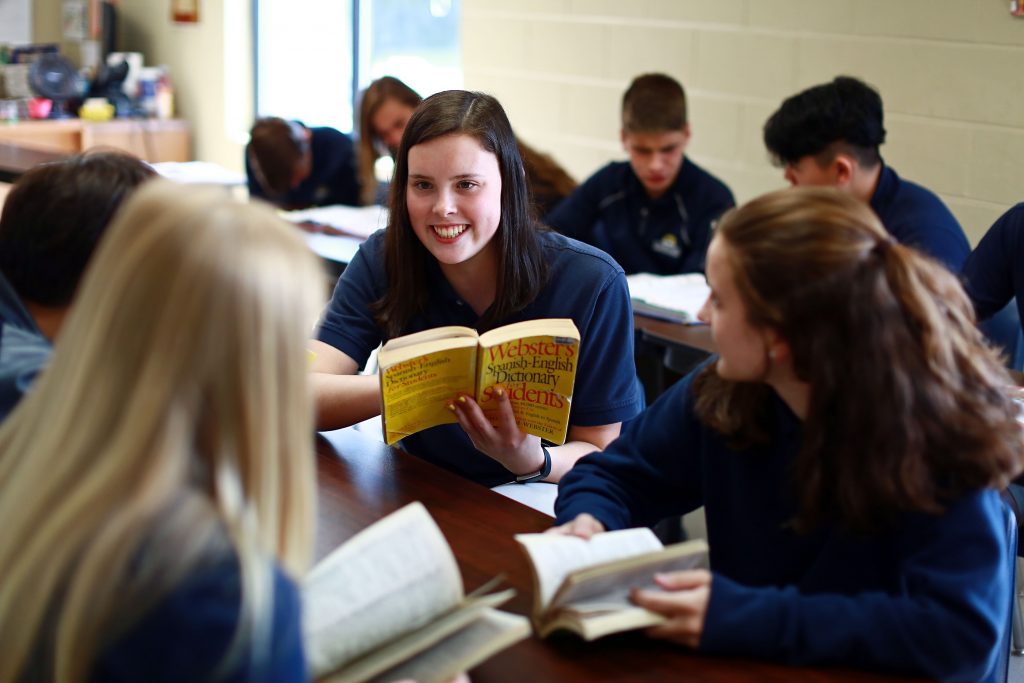 "We are so grateful for the impact the teachers and the administration made in our kids lives" -Stephen & Amanda Weed
---
More About Horizon Christian Academy
Home to approximately 225 students and 45 full and part-time staff members, Horizon Christian Academy offers a Christian-educational experience serving Forsyth and surrounding north Georgia counties. Horizon continues to be fiercely committed to the complete development of students, both educationally and spiritually, making it the perfect home for families seeking an all-encompassing education driven to foster a Christ-like character in the lives of their children.
Connect with HCA Online: Website | Facebook | Twitter
"Whatever you do, work at it with all your heart, as working for the Lord, not for men." Colossians 3:23