Horizon Christian Academy (HCA) has announced the hiring of a new Head of School, Mr. Dean Unsicker. Mr. Unsicker brings a wealth of experience and knowledge to HCA, having most recently served as Headmaster at Rosehill Christian School in Texas. He, however, is no stranger to the Atlanta area having served in various Christian School leadership supervisory positions at Dekalb Christian Academy, Providence Christian Academy, and Loganville Christian Academy.
Mr. Unsicker is a graduate of Fort Wayne Bible College and obtained a Masters in Christian School Administration from Grace Theological Seminary. "My wife and I are excited to be back in Georgia and for the opportunity to become a part of the HCA family. It is my goal to live out my favorite verse (Galatians 2:20) and build and prepare young minds to serve others and become leaders grounded in their own faith," Mr. Unsicker said.
Board of Directors Chair Graham McGehee stated: "We are excited to have someone with Mr. Unsicker's experience and talent join our faculty at HCA." HCA Elementary Principal Traci Jones, who has worked previously with Mr. Unsicker, echoed Mr. McGehee's comments stating "Mr. Unsicker is a wise and Godly man with an incredibly warm and friendly personality. He helped teach me what it means to have a biblical perspective in all areas of education."
Mr. Unsicker takes over at HCA at an exciting time of continued growth for the school. "We are grateful for the servant leadership of Head of School Gary Bennett and know that the Lord has brought Mr. Unsicker to HCA," board member Fred Weir stated. "Christian-based education is needed more than ever with all that surrounds our young people in today's world and educational environment. We know that Mr. Unsicker will continue to build up our students with a firm foundation morally, spiritually and academically," Mr. Weir further stated.
Mr. Unsicker will join HCA in early April allowing him to work alongside current Head of School Mr. Bennett and provide the faculty and students a seamless transition for the 2019-2020 school year.
---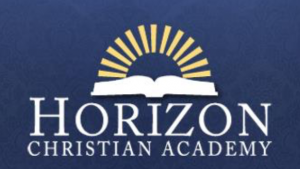 MORE ABOUT HORIZON CHRISTIAN ACADEMY:
Home to approximately 225 students and 45 full and part-time staff members, Horizon Christian Academy offers a Christian-educational experience serving Forsyth and surrounding north Georgia counties. Horizon continues to be fiercely committed to the complete development of students, both educationally and spiritually, making it the perfect home for families seeking an all-encompassing education driven to foster a Christ-like character in the lives of their children.
Connect with HCA Online: Website | Facebook | Twitter
"WHATEVER YOU DO, WORK AT IT WITH ALL YOUR HEART, AS WORKING FOR THE LORD, NOT FOR MEN." COLOSSIANS 3:23