Girl's Night Out
When: Thursday, March 1st
7pm to 8:30pm
Where: The Warehouse Venue (at Midway Family Festival off Post Road)
Why: To have fun, shop, mingle, eat & enjoy a Girl's Night Out!
Cost: Just $5 – purchase online

Do you have your ticket yet?
Admission is just $5 per person – you can mingle, eat, enter giveaways and browse for no additional charge!
But be sure to bring your purses because we have lined up a great group of Vendors and all are bringing great products & great prices.  Many will have complimentary services or free samples to take advantage of during the night.  And lots will have giveaways at their own tables so make sure you browse at each.
Grab your girlfriends and even high school daughters – it will be a fun night to hang out with your friends or a fun place to meet new ones!
We have a great line up of sponsors and we couldn't bring you this event without them.  Take a look at some of the ones that will be on-site offering you lots of giveaways, discounts, freebies, fun & pampering at their tables.

A Dance Facility for both the Serious & Recreational Dancer
Title Sponsor for our Girl's Night Out Event
Offering FREE Registration through the end of February
Cumming Dance Academy Online |  Cumming Dance Academy on Facebook
A Chirally Correct Skin Clinic
Providing Complimentary Skincare Consultations, Cranberry Hand Treatments, $1/Minute Chair Massages,
a Giveaway & More during Girl's Night Out
Skin Solutions Online |  Skin Solutions on Facebook

Hair Salon & Make-Up Artistry
Providing Complimentary Bang Trims, Consultations, Lip/Blush Demos and
1/2 price Feather Extensions during Girl's Night Out
Level Spa Salon Online |  Level Spa Salon on Facebook

Consignment Plus-Size Clothing, Maternity & Formal Wear
Browse through Formal Wear & Accessories during Girl's Night Out
Southern Woman Resale Online |  Southern Woman Resale on Facebook

Digital Photography for Infants, Children, Maternity & Families
Providing On-Site Photography & Complimentary Photo Booth Fun during Girl's Night Out
Digital Memories Online |  Digital Memories on Facebook
All natural pet treats and boutique items. Soaps, shampoos, and colognes.
Providing Samples to Take Home to Your Pets for Girl's Night Out.
Also stop by their booth for some Chocolate Fountain Treats.
Chateau Le Pup Online |  Chateau Le Pup on Facebook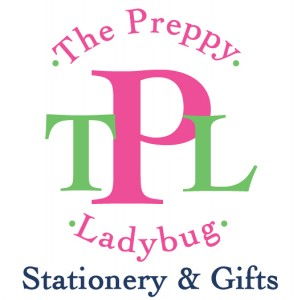 Stationary, Gifts, and Invitations
Giveaway Provided during Girl's Night Out
The Preppy Ladybug Online |  The Preppy Ladybug on Facebook
Fashion Statement for the Cell Phone, SmartPhone, iPhone, Blackberry, & other Accessories
Providing Special Pricing for Girl's Night Out
Cbella Fashions Online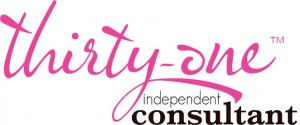 Purses, Totes & Handbags for Every Occasion
Providing a Giveaway for Girl's Night Out
Thirty-One Gifts Online
Ka-Le Jewels & Accessories

Unique Hand-Crafted Bead & Chain Jewelry
Providing On-Site Adjustments for Girl's Night Out
Religious / Inspirational Home Products & Gifts
Providing a Giveaway during Girl's Night Out
Blessings Unlimited Online

Home Decor, Accessories & A Private Line of Soy Candles
The Detailed Decorator Online |  The Detailed Decorator on Facebook
Uniquely Designed and Handcrafted Jewelry
Also stop by their booth for some Chocolate Fountain Treats
Unique Boutique on Facebook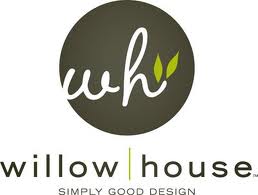 Simply Good Designs – Style for Home
Providing a Giveaway for Girl's Night Out
Willow House Online
Make-Up, Skincare & Nutritional Products
Complimentary "How to Obtain the Smokey Eye" Demo during Girl's Night Out
Arbonne Online |  Arbonne on Facebook


Home Decor & Food Items
Providing a Giveaway for Girl's Night Out
Biltmore Inspirations Online |  Biltmore Inspirations on Facebook
Hand Crafted Soaps & Bath/ Body Products
Providing a Giveaway for Girl's Night Out
Mountain Cottage Soaps Online |  Mountain Cottage Soaps on Facebook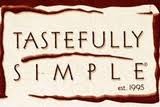 65 Easy to Prepare & Unique Food Products
Providing a table of Samplings for you to Enjoy
Tastefully Simple Online
And I ask again … do you have your ticket??