I wanted to take a moment to thank all the Cumming Local Girl's Night Out Co-Sponsors. Personally, it has been great getting to know more small business owners in Forsyth County. All of them have wonderful businesses. I hope you will take a moment to read about them as well as visit their social media and websites.
Thank you Co-Sponsors for partnering together with me to serve Forsyth County!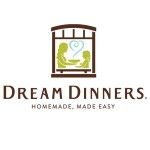 Dream Dinners
Dream Dinners provides everything you'll need for a nice family night around the dinner table. Every month the menus change. You can either have the meals assembled for you or go by to assemble them. Using Dream Dinners will save you time, money, and worry about putting dinner on the table every night!
HUGE thank you Dream Dinners for hosting the Girl's Morning & Night Out event!
Connect with them online: Facebook | Website
---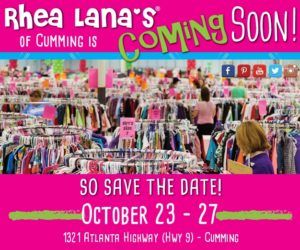 Rhea Lana Children's Consignment Sale
Rhea Lana's is a semi-annual (one in spring and one in fall) children's consignment event. We provides families the opportunity to shop for and/or sell their gently used, excellent quality children's clothing, baby equipment, furniture, shoes, toys, maternity clothes and much much more. We accept children's clothing in sizes newborn through the largest teen sizes.
Connect with them online: Website | Facebook
---
We offer massage therapy, spa services, yoga and health coaching for women of ALL ages and stages, specializing in pregnancy, fertility and motherhood.
Connect with them online: Website | Facebook
---
Cumming Dance Academy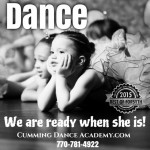 A family oriented studio that has been a fixture in the Cumming community for over 12 years. We pride ourselves in knowing each individual child and accommodating their needs throughout their education with us.
CDA proudly offers classes from ages 2 thru 202 years old ranging from styles of Classical Ballet to Adult Hip Hop!
---


Lauren Copeland with Copeland Homes Collection
We understand that buying or selling a home is more than just a transaction: it's a life-changing experience. That's why our team of highly-seasoned real estate professionals is dedicated to providing exceptional, personalized service for all of our clients. We take great pride in the relationships we build and always work relentlessly on the client's behalf to help them achieve their real estate goals.
Or reach Lauren by phone: 404-931-9021
---

Kid to Kid
Come in to Kid to Kid and sell us outgrown kids' stuff… we are stocking up, right as you are cleaning out! Don't let last year's outgrown things take up space and go to waste. Selling to us is easy. We take the best of all seasons, so we hope to see you soon!
Connect with them online: Website | Facebook
---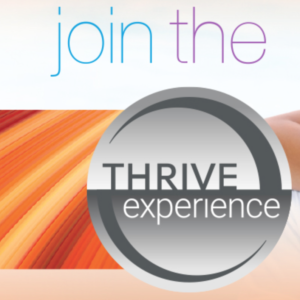 Ashley Hiers – Thrive
The THRIVE Experience is an 8-week premium lifestyle plan to help individuals experience and reach peak physical & mental levels. You're going to live, look, and feel Ultra Premium like never before! Results from the THRIVE Experience are high impact, and can differ slightly from person to person, depending on your 8-week goal, and which areas of your lifestyle need the most help.
Connect online with Ashley: Website
---
Last but not least, thank you to all the ladies who came to experience Dream Dinners. I hope you enjoy your meals! And I truly enjoyed meeting you!